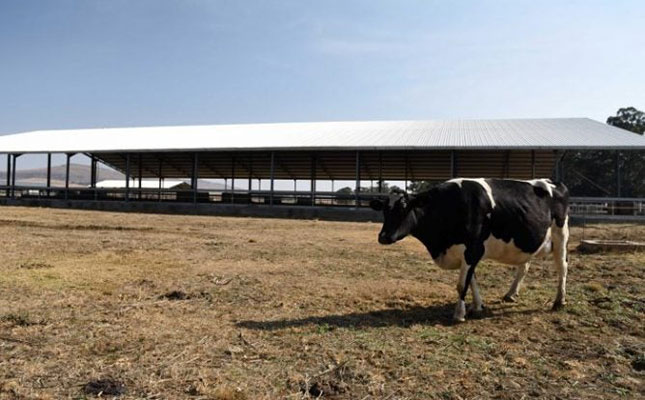 The DA will not rest until politicians are held accountable alongside officials for their involvement in the failed Estina dairy farm project near Vrede in the Free State.
This was the response from Dr Roy Jankielsohn, DA leader in the Free State, after three former officials of the Free State Department of Agriculture and Rural Development and a Gupta-linked businessman appeared in the Bloemfontein Magistrate's Court on Thursday, 3 June in connection with the project.
According to a statement by the National Prosecution Authority, Peter Thabethe and Dr Limakatso Moorosi, former senior officials in the Free State Department of Agriculture and Rural Development, and Seipati Dlamini, who was the department's financial officer, appeared alongside businessman Iqbal Sharma on charges of procurement fraud involving R24 million.
The money was paid by the Free State agriculture department to Nulane Investment 204, a company owned by Sharma.
Thabethe and Moorosi were charged with contravention of the Public Finance Management Act and fraud, while Dlamini was charged with fraud, and Sharma and Nulane Investments 204 with fraud and money laundering.
The NPA explained in the statement that the R24 million was purportedly paid to Nulane Investment 24 to conduct a feasibly study for the Free State's Mohoma Mobung project, of which the Estina dairy farm formed part, based on the fact that Nulane had unique skills to perform the work.
"Nulane Investments, however, had no employees on its books and in fact subcontracted Deloitte to produce the report, for which Deloitte was paid R1,5 million," the statement said.
Sharma and Thabethe would be remaining in custody until their bail application on Monday, 7 June, while Thabethe and Moorisi's were granted bail of R10 000 each.
Jankielsohn welcomed the arrest of the three former officials, and added that the DA also requested the Special Investigation Unit to investigate, among other issues, the role of the senior politicians who were the architects of, and approved the funding for the project.
"The DA has been fighting for justice for both the people of the Free State whose resources have been abused in this project, as well as for the beneficiaries who after nine years continue to be side-lined," he said in a statement.