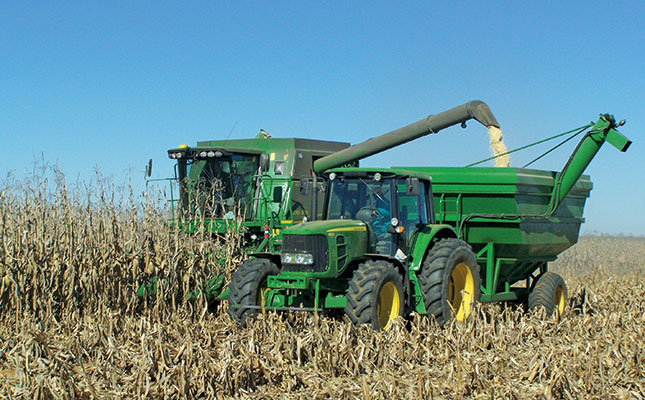 While Agbiz said that this decrease was expected to be marginal, it would still be appreciated as SA agriculture was a large fuel consumer.
"Diesel (0,05% wholesale inland) and petrol (95 ULP inland) prices could decline by 21c/ℓ on 07 June 2017. This could bring the wholesale diesel price down to R11,59/ℓ from R11,80/ℓ," said Wandile Sihlobo, Agbiz's head of Economic and Agribusiness Intelligence. He added that the retail price of petrol could ease to R13,58/ℓ from the current R13,79/ℓ.
Sihlobo explained that the expected fuel price decrease was largely due to the lower Brent crude oil price, which was averaging around US$50 [about R662] a barrel in May 2017. This was a 7% decrease from the Brent crude oil price in April 2017. He added that the rand/dollar exchange rate had played a negligible role on the projected local fuel prices for June 2017.
Sihlobo said that while producers were already harvesting summer crops, large parts of the maize and sunflower seed production regions still had to be harvested.
"Moreover, [SA] agribusinesses that are operating in the grain and oilseeds industry will also get relief. Fuel costs make up roughly 11% of grain farmers' production costs in South Africa. About a third of this is typically utilised during harvesting season," Sihlobo continued.
He also said that SA's 2017 winter grain planting season had not yet progressed much due to current dry conditions. This meant that the country's winter grain farmers stood to benefit from the expected fuel price cuts if planting conditions improved around early June 2017.