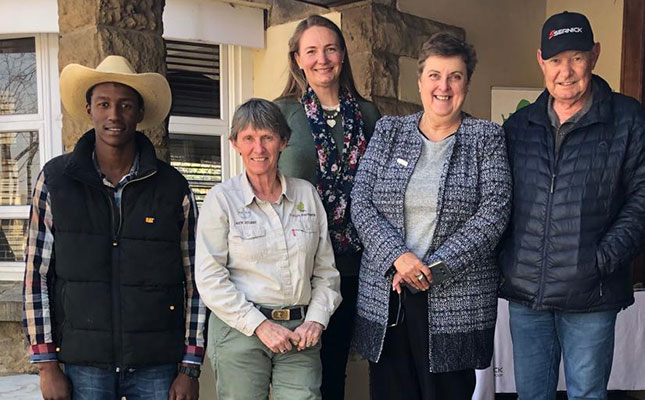 Young people looking for a foot in the door in the agriculture sector and farmers looking for a way to provide such opportunities could now come together at a new facility launched in the Free State on 1 August.
The Sernick Emerging Farmers Programme (SEFP) said in a statement it had partnered with the Future Farmers Foundation to open a Future Farmers (FF) office in the province.
"This new partnership […] marks the beginning of new opportunities for the youth that are interested in agriculture and the agriculture sector in the Free State," the Sernick Group said.
The FF Foundation has offices in KwaZulu-Natal and Western Cape and can now also focus on rolling out its apprenticeship model in the Free State after opening its newest office in Kroonstad. It was founded by Howick farmer Judy Stuart in 2006 with the aim of providing meaningful employment to youths it considered potential farmers.
"Ultimately, our goal is to give young people from impoverished backgrounds who have the passion and drive the opportunity to be commercial farmers," Stuart said.
Sernick chairperson Nick Serfontein said their SEFP, supported by the Jobs Fund at National Treasury, was currently assisting 660 emerging farmers to become established commercial farmers.
However, that model had not been focused on youth development.
Serfontein believes the new FF office would bridge that gap and also enable commercial farmers to get involved.
"All commercial farmers want to make a difference, but they don't know how. This is possibly our last chance to get it right. We must believe we can, and we must push on because we can make a difference in agriculture," he said.
SEFP project manager Petro Naudé has urged commercial farmers to give the initiative a chance.
"There is so much talent among the young people out there. Help us give them a chance to become part of agriculture. We want to cultivate a group of young farmers who will take agriculture into the future," she said.
Stuart also said support from farmers was fundamental to the success of the organisation.
"How many people we are able to help is directly linked to how many farmers and sponsors are willing to support our programme."
Naudé said the initiative was open to any youth between the age of 18 and 26 who was interested in a career in agriculture and willing to work their way up.
Other requirements included a responsible attitude to work, no criminal record, they should not be married or have children, and they must be passionate about farming.
Applicants or possible mentors or sponsors can phone FF Free State manager Isabel Boshoff on 056 216 2620 for further information.