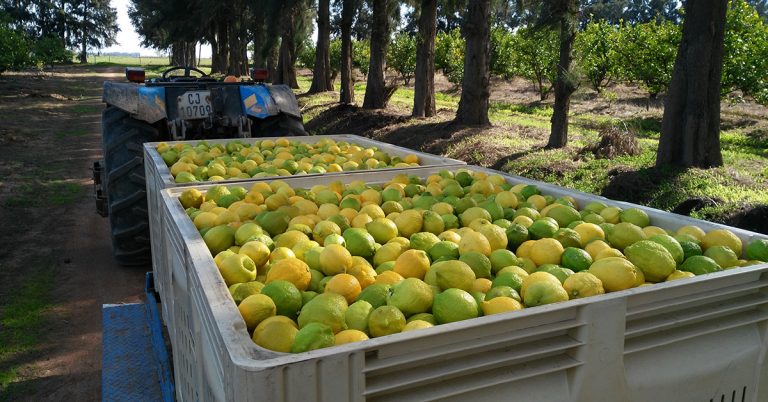 South Africa's citrus industry is currently under economic pressure due to the global shortage of shipping containers, primarily as a result of COVID-19-related trade restrictions.
According to independent maritime research consultancy Drewry's Composite World Container Index, freighting rates increased 4,1% or US$263 (about R3 623) to US$6 726,87 (R92 660) per 40ft container. This is 298,8% higher than a year ago.
This was putting a damper on what should be an exceptional citrus export year for South African producers.
Justin Chadwick, CEO of the Citrus Growers' Association of Southern Africa (CGA) indicated in a recent newsletter that South Africa had already packed 45,7 million 15kg cartons of citrus and shipped 31 million cartons.
During the same period in 2020, South Africa had only packed 40,9 million cartons of citrus and shipped 27,9 million.
Justin Whitaker, marketing manager of Limpopo Citrus, said a shipment that cost him US$4 000 (R55 000) last year had suddenly increased to US$7 000 (R96 400) per unit.
Besides the increased container costs, Whitaker was also concerned about delays with exports.
"Port delays are another big headache. It takes forever to get a shipment through a port. This is a global issue, [and] the delays are causing product wastage, [which] is concerning."
The COVID-19-related restrictions on trade and the movement of freight were having a domino effect on the movement of shipping containers around the world.
In a report on its South African website, international logistical company, Hillebrand, said many containers were currently stored in inland depots, while others were piling up in cargo ports, and the remainder were on board vessels, especially on transpacific lines.
To stabilise costs, shipping companies had reduced the number of vessels out at sea, which had also resulted in empty containers not being collected. This was especially significant for traders in Asia that were unable to collect containers from North America, the report said.
Countries in Asia were the first to recover from the pandemic, with China resuming exports earlier than the rest of the world.
However, the extensive backlog of containers had to date not been cleared. For example, in North America, there was still a 40% imbalance in availability, which meant that for every 100 containers that arrived on the shores of the affected countries, only 40 were exported, according to the report.
Meanwhile, Reuters reported that the biggest flare-up in COVID-19 cases in southern China since late May had resulted in congestion at container shipping ports in southern China worsening, causing the most severe backlog since 2019.
According to Reuters, more than 150 COVID-19 cases had been reported in Guangdong province by the middle of June, a key manufacturing and exporting hub in southern China, and authorities were carrying out mass testing and had locked down areas to prevent the transmission of the virus.