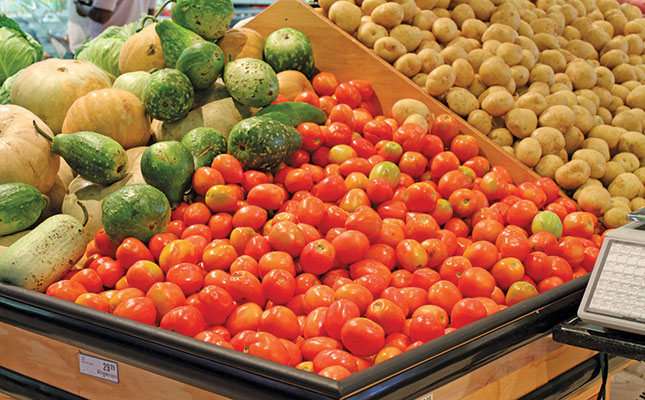 "We need to keep in mind that rising food prices are the result of our interconnectedness with the rest of the world. In May, food price inflation [in South Africa] stood at 7,8%, and while this seems high, many other countries' food price inflation is currently over 10%.
"So, while our prices are still rising, they're doing so at a relatively steady pace," Sihlobo said.
He added that one of the things that counted in South Africa's favour was the fact that the country still had an abundance of food.
"Elsewhere, countries are concerned that they might run out of food, while South Africa still exports around half of its primary agricultural produce [in value terms].
"However, the situation is [being] closely monitored, and mechanisms are in place to ensure we don't export too much food [to the detriment of] our own people."
While global grain prices had declined in recent weeks, Dr Marlene Louw, senior agricultural economist at Absa AgriBusiness, said it remained to be seen how much this would affect local food price inflation.
"Currently, consumers aren't seeing the drop in grain prices, due to the weak rand," she told Farmer's Weekly, adding that the rand would probably remain weak due to persistent rolling blackouts.
Louw said that while the Food and Agriculture Organization of the United Nations' latest biannual food price report had indicated a decline in wheat, maize and sugar prices, prices in other categories, such as protein, remained high.
"We expect them to start slowing down [in the short to medium term]. However, we cannot say for sure whether food price inflation will drop below government's target of 6%. But prices have definitely lost momentum," she said.
Louw added that the prices of poultry and other livestock had held steady due to animal health issues and continued consumer demand.
"Globally and locally, poultry producers are still battling avian influenza, which has limited poultry numbers, and is thus supporting high prices."
Furthermore, the easing of COVID-19-related lockdown measures in China meant that the demand for pork had risen, thereby stimulating the pork price.
Locally, poultry and red meat prices remained resilient due to limited supply, Louw said.
Sihlobo added that it would be unwise for government to interfere with pricing mechanisms. However, strategic governmental support for smallholder and subsistence farmers could go a long way towards easing local food prices.