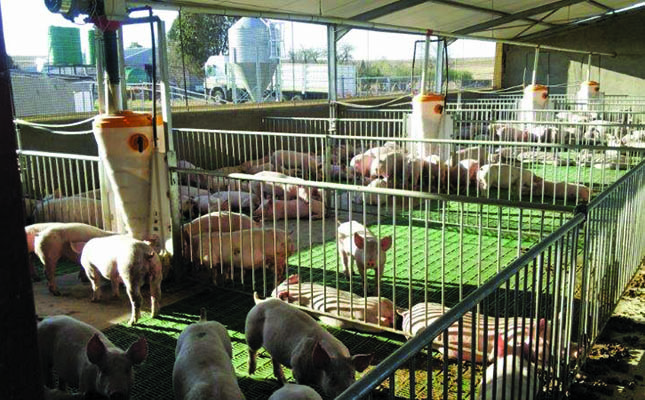 Pig producers globally experienced a difficult year in 2018, and 2019 is expected to be just as unpredictable, according to Gianluca Avino, commercial director of Genus International in Italy.
The company forms part of PIC International, a leader in genetic improvement in pig breeding stock and technical support to the global pork supply chain.
Avino was speaking at the recent PIC South Africa roadshow held at Emperors Palace near Johannesburg.
He said that in 2018 global pork markets were affected by African swine fever (ASF) outbreaks, which were confirmed in Europe, Africa and China, along with "tariff wars" between pork-producing nations, including the US, China, Brazil and Russia.
Avino said these trade disputes and ASF drove price volatility, and a supply and demand imbalance led to losses in export regions.
"Currently, it is close to impossible to predict [the future of] the pork market because of these uncertainties."
"The US short-term outlook shows a continued volatility with competing dynamics from trade issues and ASF in export destinations. In Europe, depressed pricing with strong regional variation is expected if ASF continues to spreads," he said.
"In Brazil, the lifting of Russia's export ban and increased access to China is likely to provide price support in the future.
And in China, margins might be [moving] up given supply shortages, but continued high variances [will be experienced] across provinces," he said.
According to Avino, the pork industry was a strongly competitive environment, and due to increasing consumer demand new entrants were coming into the market that needed to use new technology.
Moreover, producers who previously did not use genetics were now making use of this technology.
Johan Kotze, CEO of the South African Pork Producers' Organisation (SAPPO) said that the drought would play a greater role in the pork industry in South Africa than exports being halted due the foot-and-mouth disease outbreak.
If the drought continued, the price of feed would increase, resulting in higher production costs, which would translate into higher consumer prices.
"Having high production prices is [both] positive and negative because if feed prices remain at elevated levels, a return to profitable pork production can only be achieved through higher pork selling prices.
"[However,] in the long term, reduced pork supplies will lead to higher pork prices and a return to profitability for the remaining pork producers," he said.