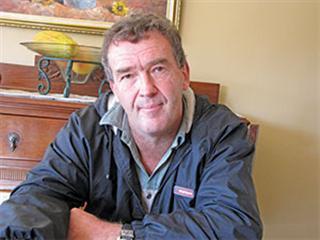 This was according to Agri Eastern Cape president Ernest Pringle, who was speaking at the organisation's annual congress in Port Elizabeth recently. "We will somehow muddle through, although the recently announced new minimum wage has all but shut the door on creating new jobs. Job losses because of this is expected to be in excess of 100 000," he said. Pringle said government kept stressing the importance of land reform and transformation in the workplace, but neglected and ignored the people who had to make this a sustainable reality.
"We can live with land reform and transformation as long as our country's people are educated properly and receive the necessary skills for future work. "There are many farmers in the old Transkei and Ciskei who would like to apply for loans to improve their farming practices, but cannot do so because the land they farm does not belong to them." He added that 90% of the country's irrigable land was in the Transkei and Ciskei regions.
"But this soil cannot be utilised because of archaic forms of land ownership. This has to change, but up to now, government has been hesitant about getting involved in this matter, while it does not hesitate to interfere with matters pertaining to the commercial sector." Pringle said the Proactive Land Acquisition Strategy Programme (PLAS) had created the realisation that the state was now not only the landlord, but also had to fund maintenance and development of all their agricultural properties.
"This has now also been extended to cover machinery, such as 4×4 bakkies and tractors, as well as livestock. There is insufficient control and instant millionaires are being created. We continue to ask for district monitoring reports, but have received no feedback as yet," he said. Referring to South Africa's economy in general, Pringle said that at national level it was being handled intelligently, with the result that debt levels had not risen too high and therefore the economy had not collapsed in the same way as that of developed countries such as Ireland, Portugal, Spain and Greece.