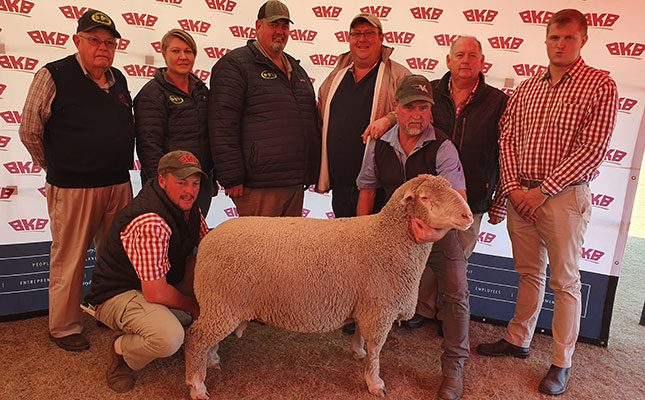 Vosloo added that buyers were increasingly showing commitment to top genetics.
The ram was sold on 27 June by Faans Pretorius of Hilltop Stud near Heilbron, Free State to Koos and Kobus Engelbrecht, also from Heilbron.
READ Dormer: using line breeding to set record-high auction prices
Vosloo said that the ram was a prime example of the modern medium-framed SA Mutton Merino, with high reproduction efficiency, outstanding meat, and high-quality wool.
"A ram like this breeds top-performing replacement ewes and excellent weaners that are not overly fat. The value added by the breed's quality wool makes the SA Mutton Merino highly profitable for both stud and commercial farmers," Vosloo told Farmer's Weekly.
Forty-nine rams were on offer at the sale and achieved an average price of R19 480. The highest price for an ewe (1375 TOP) was R26 000, and the average price of the 85 ewes on sale was R4 820.
The sale was held by BKB, with Jan Mostert as the auctioneer.
READ Bonsmaras that set bank-breaking records