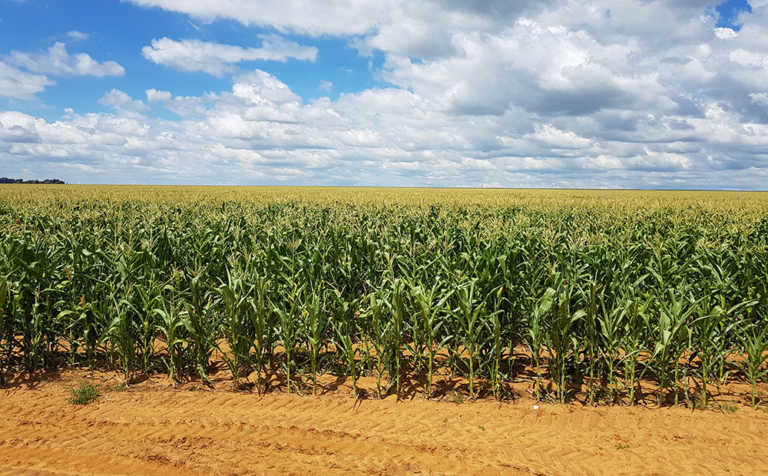 Government is misusing the land question to garner votes for the upcoming election, which is detrimental for South Africa as a whole and the economy in particular, according to FF+ leader, Dr Pieter Groenewald.
READ Government must learn from farmers like ZZ2 – Mboweni
He was commenting on an answer received from the Minister of Rural Development and Land Reform (DRDLR), Maite Nkoane-Mashabane in response to questions posed in Parliament about land reform statistics last year.
According to the written response by Nkoane-Mashabane, the total area involved in government's land reform programme according to the five different land restitution and redistribution modes since 1994, extended to more than 12 million hectares.
The figure usually cited when it came to land obtained by government for land reform was about 8,3 million hectares.
However, this only included land acquired for either restitution (about 3,4 million hectares) or redistribution (about 4,9 million hectares).
READ Subdivision of Agricultural Land Act 70 of 1970
The balance of the 12 million hectare area was comprised of pre-existing state land (about 40 000ha); the area where beneficiaries chose financial compensation rather than land (about 2,9 million hectares); and land transferred to beneficiaries as part of land tenure reform, but excluding restitution and redistribution (about 780 000ha).
Groenewald also told Farmer's Weekly that he believed government was wilfully misusing figures contained in its official land audit released in February 2018 to misrepresent the land ownership of different race groups in South Africa.
According to the audit, which outlined private land ownership in the country based on race, gender and nationality, 72% of privately owned agricultural or farmland, or more than 26 million hectares, were owned by whites.
In comparison it stated that blacks only owned 4%, or about 1,3 million hectares, of a total of over 37 million hectares.
In an analysis of the audit on politicsweb.co.za, it was stated that if the area physically transferred to beneficiaries (9,2 million hectares) along with land in the former homeland areas (16 million hectares) were taken into account, it was "clearly not possible to reconcile the claim that black Africans only owned 1,3 million hectares of agricultural land in South Africa".
Groenewald stressed that his greatest concern with regard to the land issue was that "untrustworthy" statistics continued to be cited when it came for calls to amend Section 25 of the Constitution to allow for expropriation without compensation.