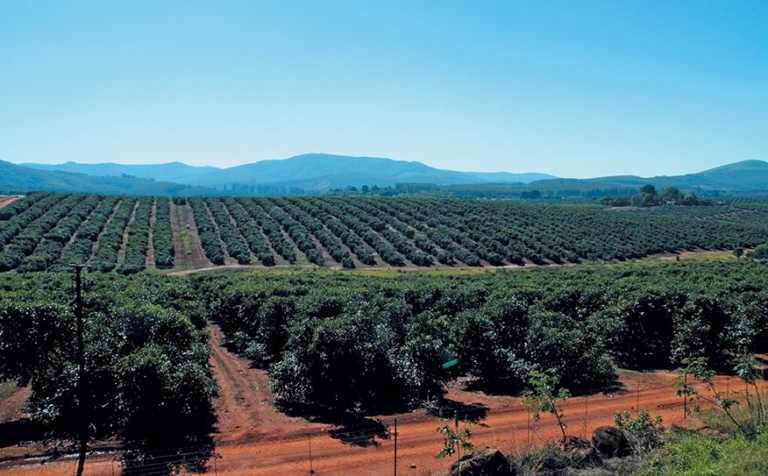 Rather than take away land currently being farmed by successful commercial farmers in South Africa, the Minister of Finance, Tito Mboweni, wants government to partner with them.
In this way, they can apply their expertise to ensure the success of those farms that have been transferred to the beneficiaries of land reform and restitution programmes.
READ SA Treasury cuts GDP growth estimate for 2018 and 2019
During a media conference prior to the tabling of the Medium Term Budget Policy Statement (MTBPS) in Parliament today, Mboweni told journalists that the state couldn't afford to continue handing over productive farms that, within in a few years after being given to land reform beneficiaries "turn back into forests".
Closer partnerships had to be forged between the state and established commercial farmers that could lend their expertise to help new farmers succeed.
"Don't chase them [commercial farmers] away. If you have state land get them to help you develop it," he said.
READ ZZ2's, 10 000t of avocados using nature-friendly methods
Mboweni referred to ZZ2, a South African farming enterprise and fresh produce company operating mainly in Limpopo, as an example of a commercial farming enterprise that had excelled, specifically in the production of tomatoes and avocados.
He said ZZ2 could be a valuable partner for government and that could aid in skills development to transform the farming sector.
Neither Mboweni's speech nor the MTBPS made any direct reference to the ANC resolution to amend the Constitution to widen the scope for the expropriation of land without compensation.
READ Agri SA president clarifies position on land reform
The statement did mention the panel that was created to advise government on "measures to effect fair and equitable land reform that will increase agricultural output and build self-sufficiency in food production".
This formed part of a larger government initiative to secure a stable policy environment to bolster investor confidence, according to the MTBPS.
Mboweni said in his speech that agriculture would be an important driver of South Africa's economic recovery, given that the agricultural value chain had high growth, employment and export potential.
"The Land Bank will continue to support emerging farmers. Our reprioritisation efforts will support the bank to conclude transactions worth R16,2 billion over the next three to five years that will create jobs in agriculture."
A significant portion of the funding, Mboweni added, would go towards export-orientated crops that were highly labour-intensive.
Government is working with the Land Bank, according to the MTBPS, to accelerate land reform and maintain the productive use of transferred land.
It said that under the land reform programme, government would provide 30-year leases, enabling the Land Bank to extend loans to emerging farmers.