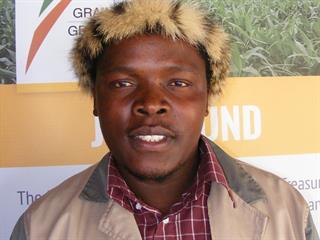 Speaking at the event, Jane McPherson, GSA's Farmer Development Programme Manager, said the production standard was rising every year in all categories.
"So many farmers want to enter and want to be included and each person's story is different and inspirational. In this competition, men and women compete equally," said McPherson.
Mzwayi David Zuma (right) from Estcort, KwaZulu-Natal, was names the 2016 Grain SA/ABSA Subsistence Farmer of the Year.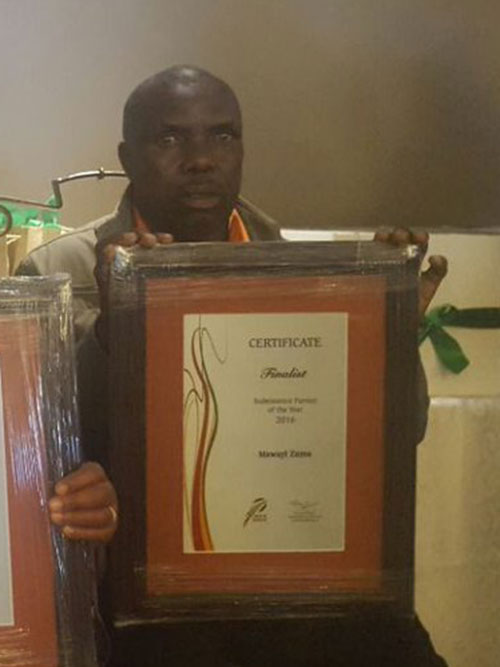 He has access to 10ha of arable communal land that he uses for planting maize and soya. Despite this year's drought, Zuma realised a yield of 22t of maize on 8ha – all done by hand.
The 2016 Grain SA/Syngenta Smallholder Farmer of the Year was Sizwe Ngwenya from Piet Retief in Mpumalanga.
Since joining the Grain SA Farmer Development Programme, Sizwe increased his maize yields from 1t/ha to 4t/ha, achieving a yield of 250t this year.
The finalists for the 2016 Grain SA/ABSA/John Deere Financial New Era Commercial Farmer of the Year were also announced at the Day of Celebration.
They were Frans Mokoena from Tweespruit in the Free State, Zondiwe Motshwene from Emalahleni in Mpumalanga and Maseli Letuka from Kestell in the Free State.
The winner will be announced at the Grain SA Gala Awards evening on 14 October.