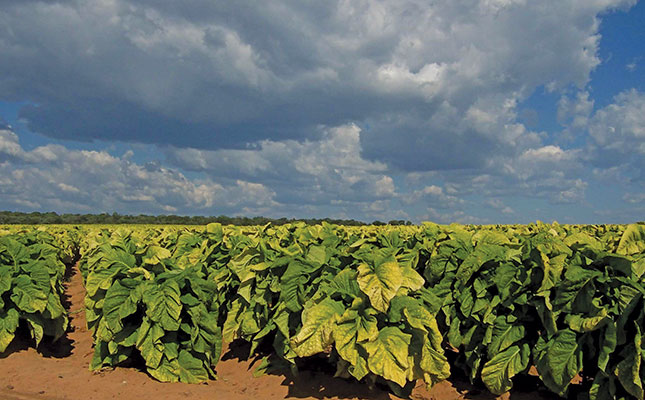 Companies and industry organisations in South Africa's legal tobacco value chain have welcomed the recent judgement of the Western Cape High Court that found that government's five-month COVID-19-related ban on the legal sale of tobacco products was unconstitutional and, therefore, unlawful.
Farmer's Weekly previously reported that according to the National Coronavirus Command Council and other leaders, the tobacco ban was implemented ostensibly to minimise the health risks posed by the pandemic to smokers and other tobacco consumers.
READ Great returns with tobacco, the ideal cash crop
At the same time, Farmer's Weekly reported that various stakeholders in the legal tobacco value chain were contesting the ban because they began losing many millions of rand in income almost overnight, while thousands of jobs were placed at risk, and the already worrisome pre-ban trade in illicit tobacco products was given the space to skyrocket in the absence of legally manufactured and sold products.
"British American Tobacco South Africa [BATSA] has been vindicated in its view that the disastrous ban on [legal] tobacco sales was unjustified and unconstitutional, after the Western Cape High Court ruled in its favour. The five-month ban on tobacco and vapour product sales was ill-considered, unlawful, and has worsened the illicit trade in cigarettes and vapour products in the country. South Africa has the largest illicit tobacco market in the world," a BATSA statement said.
READ Normalised liquor sales will help wine industry recovery
Responding to the High Court judgement, spokesperson for the South Africa Tobacco Transformation Alliance, Zachariah Motsumi, said the ruling did not undo the "almost-calamitous damage" caused to the country's legal tobacco value chain, "nor does it provide much comfort to the millions of cigarette smokers who were inconvenienced [by the ban] or grossly overcharged by illegal cigarette dealers during the lockdown".
Motsumi said it was now vital that government put in place stricter measures to clamp down on the illicit trade in tobacco products that had gained a substantially greater foothold during and since the ban.
Also responding to the High Court judgement, Sinenhlanhla Mnguni, chairperson of the Fair-trade Independent Tobacco Association, expressed concern that the association's engagements with "certain" South African law enforcement agencies had revealed that "at this juncture" government had no plan in place of how to tackle the "rampant" illicit tobacco products trade.
"[…] criminal [tobacco products syndicates] are now even prepared to arm themselves and take on our law enforcement agencies. We […] plead with government to assist legitimate players in the tobacco industry in rooting out these criminal elements […] who are not only robbing the tobacco industry and the people it employs along its value chain, but also the fiscus and the people of this country," Mnguni said.
Both the BATSA statement and Motsumi called on government to urgently ratify the World Health Organisation's Illicit Trade Protocol aimed at eradicating the illegal sales of cigarettes.