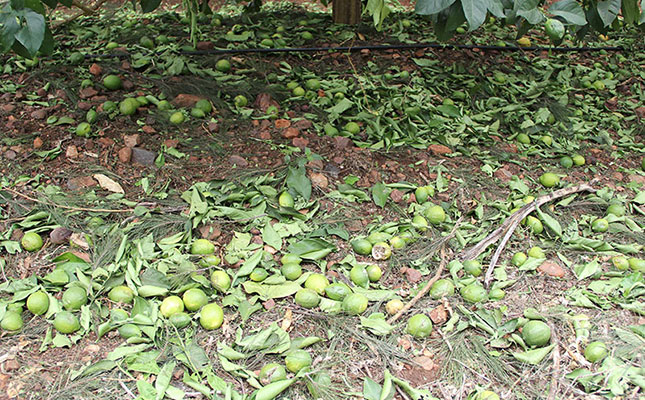 Roughly 300ha of mangoes were all but destroyed by hail stones as big as tennis balls. According to Fivaz, two of the largest producers of mangoes in this region suffered losses of 12 000 to 15 0000 tons.
"This represents a quarter of the mangoes produced in South African.," he said.
Fivaz estimated the damages could accumulate to R70 million to R80 million. "This is a conservative estimate and does not account for losses in the coming years due to trees that will not be in full production. It could take up to three years before these trees will be in full production again," he said.
A small consolation for mango farmers is that some of the damaged mangoes might be useable for atchar production, juice or dried fruit.
The hailstorm also hit the citrus industry hard and rendered most of the crops unharvestable. Losses of up to two million cartons of export citrus have been recorded thus far. The true extent of the damage, however, may not be known until two to three weeks' time.