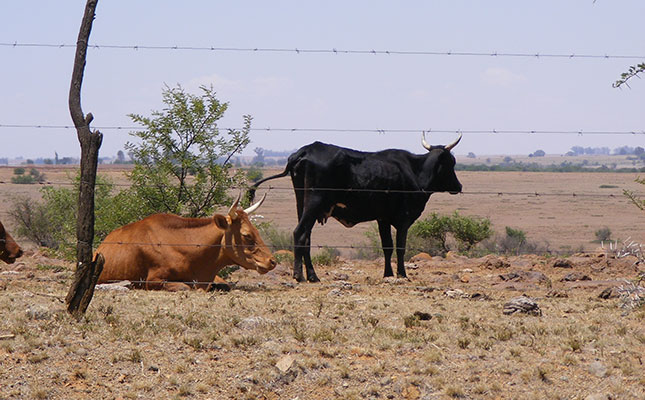 The protracted drought in the western regions of South Africa will not continue forever. Once the drought has been broken, livestock farmers will be faced with many challenges such as sustainably managing grazing, livestock numbers and finances.
This was according to Dr Louis du Pisani, national manager for production advice and development at the National Wool Growers Association (NWGA).
"Producers will have to manage these issues with care in order to rebuild their businesses to pre-drought potential. Grazing, livestock numbers and finances are equally important and are interrelated. Nevertheless, it remains a complex process to manage."
He likened drought-stricken farming concerns to "patients in an intensive care unit (ICU)". Particular care must therefore be taken to ensure the long-term sustainability of a farming enterprise after a drought.
This was not the time to experiment or to take risky decisions, Du Pisani said, and advised producers to make use of a multi-disciplinary team of advisors that included rangeland specialists, animal specialists and agricultural economists.
"Such an expert team's first responsibility should be to determine the condition of a farming concern in the ICU. This needs to be followed by a comprehensive turnaround strategy. All decisions have to be based on a sound plan. It is well and good to hope, but hope on its own is akin to gambling," he added.
According to Du Pisani, all decisions needed to be made based on facts, therefore careful planning, a clear head, good judgement and self-discipline were all vital elements that came into play in this regard.
Sentiment, poor farming practices, emotion and impulsiveness needed to be avoided at all cost.
"Remember, even the best of plans can sometimes fail. That is why it is so important that producers constantly monitor and evaluate the turnaround strategy for their specific businesses. This allows for timeous interventions, and making use of independent advisors is vitally important to identify possible problems that could arise."