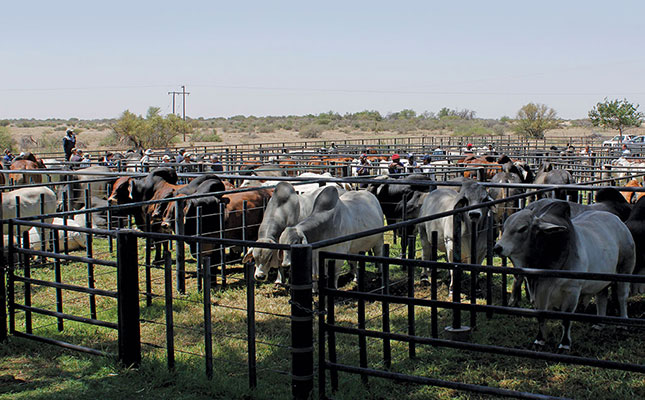 The Minister for Agriculture, Land Reform and Rural Development, Thoko Didiza, recently announced that the blanket ban on gatherings of animals, such as at livestock auctions and shows, had been lifted.
The ban had been in place since the outbreak of foot-and-mouth disease (FMD) in the Molemole District of Limpopo three months ago.
READ Online auction: game changer in South Africa's pork market
According to a statement released by the department, this decision followed a briefing over the weekend by the department's technical task team dealing with the outbreak.
However, there were preconditions for the resumption of activity.
"Auctions will only be conducted under stringent conditions, [and] all livestock agents must be registered with the Agricultural Produce Agents Council (APAC)."
In the statement, Didiza further stressed that agents already registered with APAC and who complied with the FMD prevention measures for livestock agents could proceed with auctions.
"All APAC certificates issued prior to 2 March 2018 have lapsed and renewal should be done on or before 30 March 2020," she said.
READ 5 200 weaner calf net R54 million in video sale
Didiza added that lifting the temporary ban on gatherings of animals did not imply that such activities were safe, and she advised all auctioneers to familiarise themselves with the FMD prevention measures to prevent animals from becoming infected.
She said the outbreak had highlighted the importance of individual animal identification and traceability, especially when it came to the continuous buying and selling of animals.
Work on a national livestock identification and traceability system (LITS) was at an advanced stage, and the implementation of this system was vital for better management of diseases in the country, she said.
The LITS was also needed to improve the industry's chances of gaining access to export markets, she said.
Gerhard Schutte, CEO of the Red Meat Producers' Organisation (RPO), said the RPO welcomed the decision to lift the ban.
READ Coronavirus outbreak could benefit pangolin conservation
"The ban was a drastic [but necessary] measure, [and] meant that trade had to [take place] through bilateral trading partners."
Schutte also welcomed the decision compelling all livestock agents to be registered with APAC.
"From our side, we will work on a stricter system of guidelines for auctioneers to self-regulate [the industry]. This won't happen overnight [however]."
He added that no new outbreaks of FMD had been reported, but stressed that extensive work was needed to prevent outbreaks in the future.