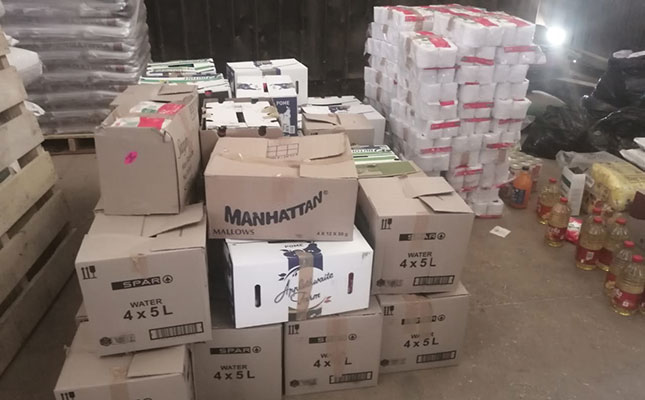 Communities in the areas of the Free State devastated by the recent wildfires in the region have expressed their gratitude for the overwhelming humanitarian aid flowing in from all corners of South Africa. Roughly 100 000ha comprising 339 farms were lost to the veld fires.
Dr Jack Armour, Free State Agriculture operations manager, said that although the support was greatly appreciated, he politely requested that the donations, especially of perishables items, be put on hold.
"All needs in this regard have been met, and the situation has stabilised considerably. The communities of Hertzogville, Hoopstad, Boshof and Bultfontein do not have the capacity or the logistical infrastructure to cope with influx [of aid]. They nonetheless highly value the support and what it embodies," he said.
The food that was donated was largely used for catering purposes for the Working on Fire teams deployed to the area, but these teams had already left, which greatly reduced demand.
Local farmers' associations also used the donated foodstuffs to prepare meals for the truck drivers delivering aid to the area. However, the current supplies were more than enough to meet any humanitarian needs for months on end, he added.
Armour also requested those who wanted to donate animal feed and related products to rather stagger these deliveries over the coming months.
The storage of the thousands of tons of animal feed could become problematic as many of the affected farmers did not have sufficient storage capacity on their farms.
The Free State Agriculture disaster fund would be used to assist the fire-stricken areas with the rebuilding of livestock herds and the construction of infrastructure lost in the inferno during the coming months.
Armour said the fund would also be used to help with the medical expenses of the three people who were injured in the wildfires.
Prospective donors can send a text message to 37846, or phone Elize Spence at the Free State Agriculture offices on 051 4444 609.