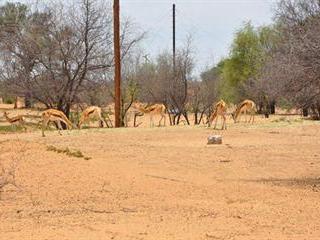 "An unknown benefactor started a Facebook page calling for donations to ease the plight of our members. Donations poured in from all corners of the country," said Agri North West chairperson Cor Janse van Vuuren.
"We cannot even start to describe our appreciation for this gesture. We're also extremely thankful to agribusinesses such as Suidwes and NWK for their financial support.
"Suidwes has, for instance, sponsored the transport costs for nearly 50t of lucerne donated by farmers from Aberdeen. How can we ever repay these farmers for their kindness?"
Read: North West drought from above
Farmers from the Western Cape last week also send a load of oats stover to Vryburg on their own cost. Well-known KwaZulu-Natal sugarcane producer Charl Senekal, meanwhile, donated cane stover.
"These acts of mercy motivate us to continue and to stay positive. We salute each person who contributed to ease our situation. May God Bless and Keep them all," said Van Vuuren.