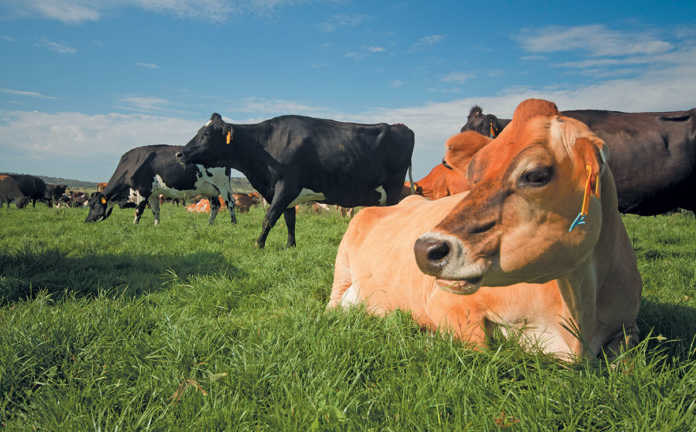 The Free State Department of Agriculture and Rural Development and the Milk Producers' Organisation (MPO) have agreed on the need to relook how milk is consumed in the province and South Africa as a whole.
This was after a recent meeting in Bloemfontein on 5 September, at which agriculture MEC Dr Benny Malakoane and MPO CEO Dr Chris van Dijk both highlighted the potential to grow milk consumption by linking smaller dairy producers with consumers in nearby communities.
READ Signs of a healthy dairy cow
In an interview with OFM, Malakoane emphasised the need for consumers to support local producers, and lashed out at foreign corporations and imported products.
"You (the consumer) no longer look at who produced the milk and what it means for me as a South African. I would choose to buy milk and products produced by our own farmers within our own province and that should be the kind of mindset we need," he said.
In a report following a closed AGM in Bloemfontein on 6 September, the MPO said it was well aware of challenges facing producers, with the number of dairy farmers in the country having decreased 60% since 2009.
READ Sustainability in pasture-based dairy farming
It said the decline in dairy producers had been felt most sharply in inland production areas, with the Free State having gone from hosting 25% of the country's milk production portals to only 13%.
This represented an 80% decline, leaving only 186 producers still in operation, down from over 900.
Much of this had been due to the shift to pasture-based systems in coastal regions.
In addition, there was a move to larger units and a volume-driven approach, as opposed to a larger number of smaller farms.
However, Van Dijk said that even with the current sharp fluctuations in the milk price, the dairy industry as a whole was not in crisis.
Speaking to Farmer's Weekly, he said that profit margins were very narrow and the industry was subject to a cyclical nature; prices could fluctuate depending on local supply levels, feed prices or the impact of international trends.
Van Dijk added that Free State producers had in recent months suffered a setback after processors had given notice they would no longer be collecting milk.
In their engagements with the processors, the MPO had been told that smaller volumes, distance from market, allegations of quality problems and the poor quality of roads had led to the decision.
"One of the milk buyers told us he just couldn't allow his trucks to drive on these roads," he said.
This was also one of the issues highlighted during the meeting the previous day.
"We had a very good discussion (with the government delegation)," Van Dijk said.
He was hopeful that the milk industry could partner with the Free State Department of Agriculture and Rural Development to link producers whose milk was no longer being collected and have them supply local consumers.