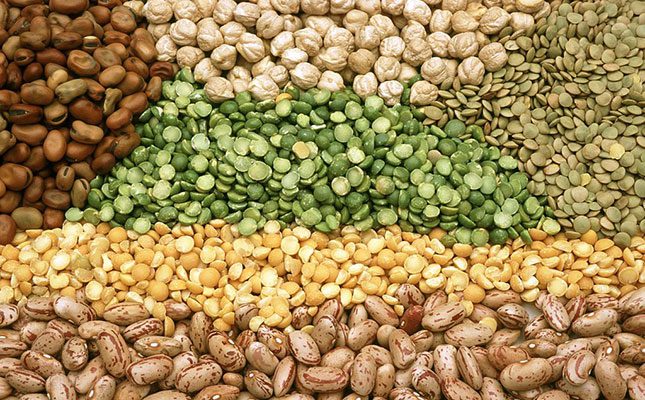 On 10 February, as we celebrate World Pulses Day, global food communities are shining a light on this group of crops in the hopes of increasing production to solve some of the world's biggest challenges.
Instituted by the Food and Agriculture Organization (FAO) of the United Nations, and under this year's theme of 'Pulses for a Sustainable Future', the day will highlight the benefits pulses provide to agrifood systems and the environment.
Pulses are the edible seeds of leguminous plants cultivated for food and feed, such as dry beans, soya bean, and cowpeas, which greatly benefit food security, nutrition, climate action, and biodiversity due to their low water footprint and high nutritional value.
To celebrate pulses, international sustainable food movement, Slow Food, is involving its international network of cooks, the Slow Food Cooks' Alliance, calling on them to add more pulses and legumes to their menus. This will raise awareness and reduce their impact one plate at a time, while exemplifying Slow Food's 'eat biodiversity to save it' philosophy.
Francesco Sottile, an agronomist and Slow Food board member, said: "Legumes fix nitrogen from the atmosphere and make it available to plants, allowing farmers to reduce their inputs of synthetic fertilisers, in line with agroecological practices. The ability of pulses to make our soil more fertile is particularly relevant in areas where cultivation faces difficulties, as they don't require many resources. Overall, the cultivation of pulses has a very low environmental footprint, both for water usage and for greenhouse gas emissions. Cultivated in intercropping systems, drought-resistant and deep-rooting species of legumes can supply groundwater to other crops and help people living in dry environments. By enhancing the role of legumes, we are acting in favour of preserving food biodiversity."
Meanwhile, an international consortium of scientists has received a US$34 million (about R602 million) grant from the Bill and Melinda Gates Agricultural Innovations fund to improve crop productivity and food security in sub-Saharan Africa and South Asia, with a specific focus on pulse production.
With the demand for protein set to double in places like Africa by 2050, Jose Barrero, a scientist at the Commonwealth Scientific and Industrial Research Organisation (CSIRO), which is part of the project, said that the focus is on improving staple food crops, including cowpea, in some of the most disadvantaged and harsh landscapes on the planet.
"The goal is to develop new improved cowpea varieties that provide better yield and that help deliver global food security in light of expected population growth and the challenging impacts of climate change. The outcomes will have profound implications for small-scale agriculture in developing countries."
Did you know pulses can increase #biodiversity? But how?

🎥Watch to find out 👇#LovePulses #WorldPulsesDay pic.twitter.com/AatbOecAkp

— Food and Agriculture Organization (@FAO) February 8, 2023