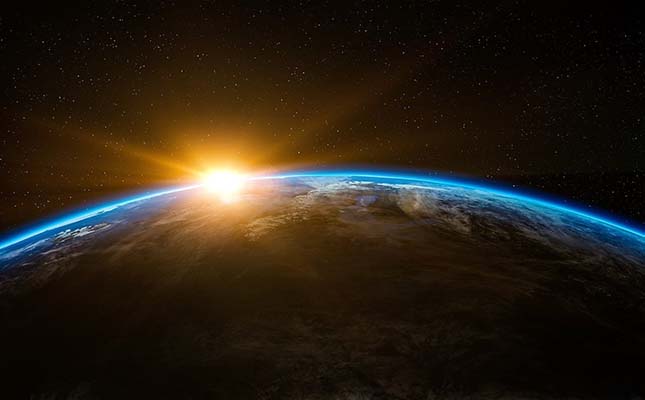 Using regenerative agriculture principles in their farming operations is the biggest investment South African farmers can make in the health of the planet.
This was according to Dr Hendrik Smith, a conservation agriculture expert and CEO of ASSET Research.
He was commenting on the 52nd commemoration of Earth Day around the world on Friday, 22 April. The initiative was being coordinated globally by EarthDay.org, with the theme for this year being 'Invest in our planet'.
"Regenerative agriculture principles are aimed at improving biodiversity and water-use efficiency, while combatting climate change," Smith said.
It was an approach to managing farms aimed at improved and sustained productivity, increased profits and food security, while preserving and enhancing the resource base and the environment, he added.
Theo Boshoff, CEO of Agbiz, told Farmer's Weekly that water-use efficiency was definitely a strength of the South African agriculture sector.
"A few years ago, the International Finance Corporation and Agbiz conducted a study on water-use efficiency in agro-processing. This showed that a number of our agricultural companies were world leaders with regard to water-use efficiency."
Jane Molony, executive director of the Paper Manufacturers' Association of South Africa (PAMSA), said in a statement that sustainable wood production also had a positive impact on the planet.
"It is the only material that can naturally and significantly decarbonise our planet by driving down demand for illegally harvested wood, and provide functional alternatives to non-renewable materials that have significantly higher environmental footprints.
"Debunking the notion that industrial forestry is a destructive force isn't easy, but the global forestry and forest products sector continues to tackle these misconceptions.
"We stand firm in the fact that a holistic, sustainable and circular forest bioeconomy is essential to fighting climate change."
However, South Africa's agriculture sector could still improve its impact on the planet in certain areas, Boshoff said.
"The sector is still the country's fourth highest contributor to greenhouse gas emissions. About 10% of South Africa's entire greenhouse gasses are emitted by the sector."
Kathleen Rogers, CEO of EarthDay.org, said in a statement that greenhouse gas emissions had to be dramatically reduced within this decade in order to limit global warming to the target of 1,5°C set out in the Paris Agreement reached at the UN Climate Change Conference (COP21) in Paris on 12 December 2015.
"If we are to make the Paris Agreement mean anything at all, then we must work together.
"This means everyone from individuals, businesses, governments, and other parts of civil society have to commit to a transformative shift in the global economy."