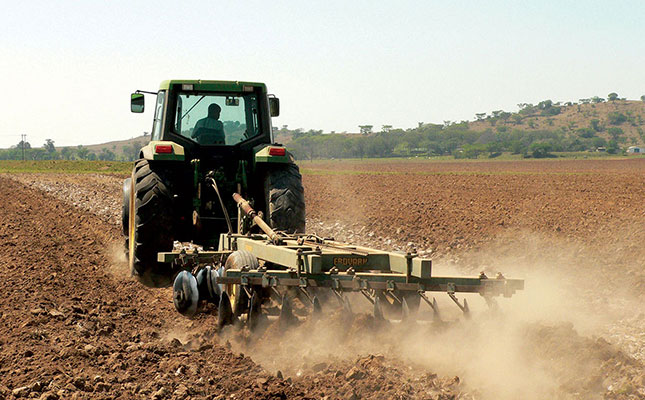 Developing farmers who struggle to gain access to machinery at the right time during the production process should consider hiring a contractor, rather than buying their own equipment.
This was according to Wessel Lemmer, general manager of Agbiz Grain.
"Importation costs, high transportation costs, and interest rates that will probably [rise] every quarter, are the main reasons why machinery prices are currently on the increase," Lemmer told Farmer's Weekly.
These factors, as well as supply chain challenges, had resulted in a global shortage of farming equipment, he added.
A recent statement by Agbiz indicated that South Africa's agricultural machinery industry was likely to see moderate sales in 2022.
The industry had experienced robust machinery sales for two consecutive seasons, due to an improvement in farmers' finances as a result of bumper harvests (2019/20 and 2020/21), as well as higher commodity prices.
However, Agbiz stated that this trend would probably change in 2022, with only moderate sales expected this year.
Meanwhile, Alex Jandrell, a Potatoes South Africa (Potatoes SA) mentor for developing farmers in Limpopo, said a lack of access to equipment was the greatest impediment for these farmers when it came to "beating their competition to the market".
Speaking during a panel discussion at Potatoes SA's Transformation Symposium held in Pretoria on Thursday, 17 September, he said: "Many commercial farmers are willing to lend their equipment to developing farmers".
"However, when a commercial farmer wants to harvest in order to take advantage of high market prices, the farmer [she/he is mentoring] will have to wait for use of the machinery," he said.
"This results in the [latter] farmer's products reaching the market only when the price has dropped due to higher supply levels."
Another panellist and former Grain SA development manager, Jane McPherson, said the lack of access to equipment had always been a major challenge for the developing farmer sector during the 25 years she had served the grain industry.
Brian Makhele, an agricultural economist at the National Agricultural Marketing Council (NAMC), added that a lack of ownership was at the core of the problem.
"These farmers struggle because they do not have the financial equity to purchase their own equipment."
However, Lemmer explained not all farming operations warranted the cost of a new tractor.
"Farmers need to study and plan before they put a single potato into the ground. You also need to find out what the break-even point for your crop is before you buy a tractor."
It may make more sense to rather appoint a contractor to undertake the harvesting work, Lemmer added.
"Such harvesting contracts need to be in place before you plant. Do not plant and be upset when there are no [machinery] available when you want to harvest."