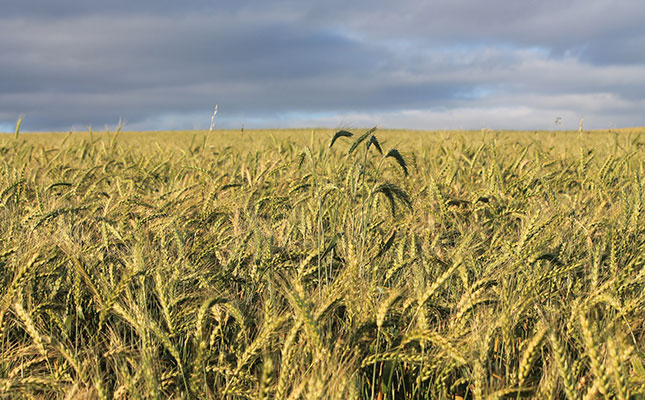 A challenging planting season looms for grain farmers in the winter rainfall region, as weather forecasts indicate that rain might be delayed.
According to Johan van den Berg, independent weather meteorologist, the current outlook from various weather forecast sources all indicated a late start to the winter rainfall season and average- to below-average rainfall.
"With an expected late start to the rainy season, is it also likely that temperatures may be higher than normal for the first part of the season. It seems that the combination of a late start to the rainfall season and [higher] temperatures can result in difficult planting conditions for winter crops, especially in May."
Van den Berg added, however, that it was likely that "more average" rainfall would be received in June and July, with drier spells similar to 2019, in August and September.
This was due to the neutral state of the El Niño Southern Oscillation.
Van den Berg pointed out that rainfall conditions in the summer rainfall area were still favourable until at least the middle of May.
"This is also an indication that winter rainfall conditions are very unlikely to commence before that time."
For the summer rainfall region, Van der Berg warned that frost and low temperatures would occur before the end of April.
He told Farmer's Weekly that there was a risk of some frost in lower lying areas of the Free State, the Eastern Cape, southern parts of KwaZulu-Natal, and the irrigation areas of the Northern Cape from about 6 to 8 April.
However, the first really severe frost was expected in the first week of May.
He also ventured a prediction for the 2020/2021 summer season.
"Although it is still very early in the forecasting season, there is a high probability for neutral to La Niña conditions for the 2020/2021 summer season. This can [indicate] that average- to above-average rainfall [can be expected from] the mid- to late-summer, especially the central to western parts [of the country]. It is very likely that this may indicate the start of a wetter cycle for the next few years."
This article was edited on 6 April, an earlier version incorrectly stated that Johan van den Berg was a specialised crop insurance manager at Santam Agriculture.