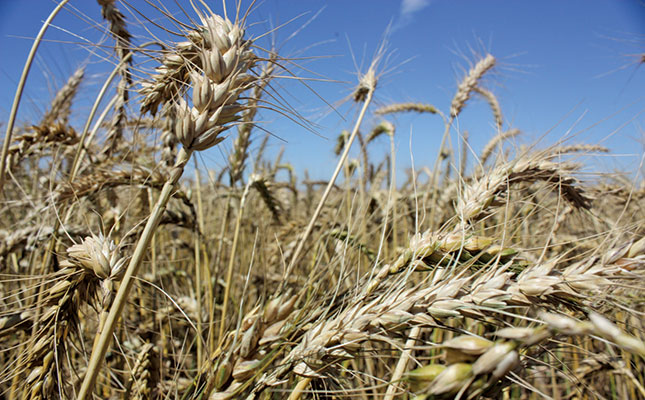 The agriculture sector will end 2018 on a mixed note as dry and hot weather conditions in many parts of South Africa create uncertainty for grain production, according to Wandile Sihlobo, head of agribusiness research at Agbiz. Sihlobo was speaking at the recent Agbiz media day held in Pretoria.
The Agbiz Agribusiness Outlook 2019 was also presented at the event.
"The optimistic outlook that we opened the 2018/19 production season with has changed. The season started on a sound footing, with farmers aiming to lift the summer grain and oilseed planting activity by 5% from the previous season to 4,03 million hectares," said Sihlobo.
He said good rainfall in the eastern parts of South Africa enabled farmers to start planting, but the rainfall was erratic and not widespread.
As a result, planting activity had proved to be a challenge in most areas, particularly the central and western regions. At the same time, the optimal planting period was narrowing for most crops.
"The planting period in the eastern side of the country is between 15 October and 15 November for major grains such as maize, and continues until December. On the Western side, the period is between 15 November and 15 December; anything beyond that will lead to lower yield if you are outside those planting dates," he said.
Sihlobo said that on the eastern side of the country, including Mpumalanga and KwaZulu-Natal,  there had been some progress.
Farmers in the eastern Free State were however still on the back foot, and the maize planting season had closed. There was still time for soya bean planting until later in the year.
"In the western part of the country, there is nothing to celebrate; we haven't seen any farmers planting because of soil moisture, as the area is very dry," he said.
"On 30 November, the South African Weather Service offered an optimistic outlook, pointing to the possibility of above-normal rainfall between December 2018 and February 2019. But this remains to be seen, as there is still very little evidence of an improvement in rainfall on the ground. Moreover, there are fears of an El Niño event later in the 2019 summer season," he added.