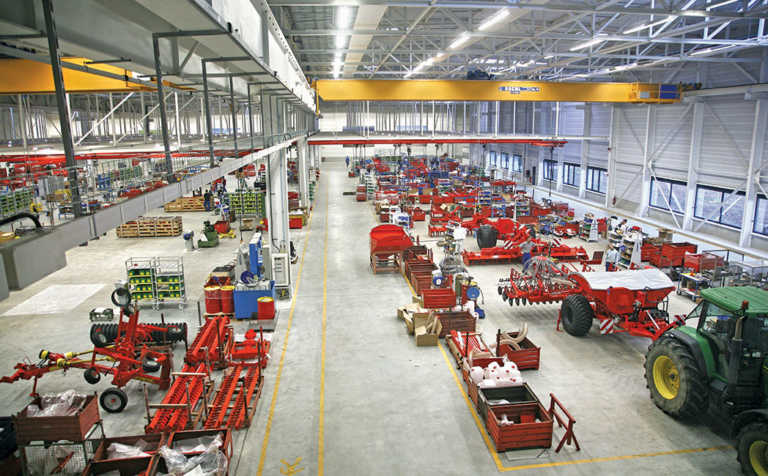 Kuhn has been building implements for 190 years and has supplied Rovic Leers for the past 46 years.
Today, it is the largest agricultural implement manufacturer in the world, with four factories in France, one in the Netherlands, two in Brazil and two in the US.
The plant in the town of Severn in France is on the site of the original factory, and this remains the head office.
The company holds more than 2 000 patents and reinvests 4,5% of its annual turnover in research and development.
Kuhn is distributed in South Africa by Rovic Leers.
Factory tour
Recently, Kuhn's export manager for Africa, Dominique Nicolas, took a group of farmers and Rovic Leers dealers from South Africa and Zimbabwe for an 8km walk through the Severn factory, showing them the foundry, primary manufacturing facility and final assembly.
Kuhn, noted Nicolas, is in control of the entire production process to ensure complete control over quality.
The foundry, for example, casts and manufactures items such as gearboxes, while a fully equipped section inspects the quality of each steel profile purchased.
The training centre provides comprehensive instruction on every aspect of the operation, including technical, parts and commercial instruction, required to support Kuhn products internationally.
The tour concluded with a visit to an on-farm test facility where machines are destructive-tested as required. Here, the visitors also had the opportunity to see a field demonstration of some of Kuhn's haymaking equipment.
Joe Spencer is the mechanisation editor of Farmer's Weekly.