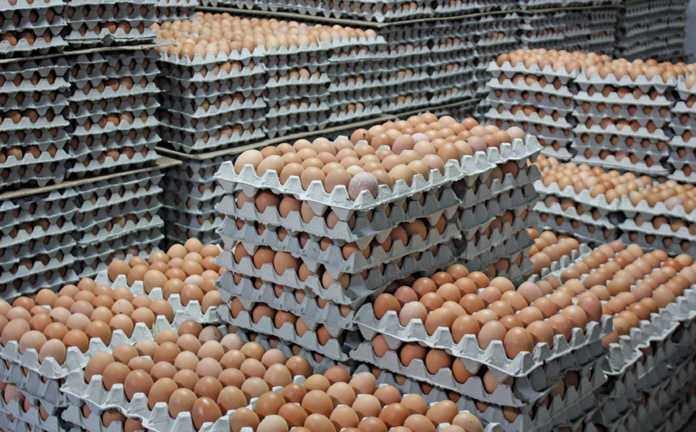 South Africa has officially opened its market to imports of US shell eggs, according to a report by the US Department of Agriculture (USDA).
Although South Africa was ordinarily self-sufficient in egg production and did not import large volumes of shell eggs, "the local egg industry is still recovering from the highly pathogenic avian influenza (H5N8) outbreaks during 2017 that have increased the demand for imports", the report said.
Between January and May, South Africa imported 50t of table eggs, valued at US$74 000 (about R980 000), with the bulk coming from Brazil.
According to estimates, shell egg imports will reach about 75t this year, the report said.
READ How to handle 240 000 eggs a day
According to Wandile Sihlobo, head of economic and agribusiness intelligence at Agbiz, the remaining 25t could potentially be imported from the US during the second half of the year.
"In 2017, the South African layer flock decreased about 6,6% to 2,2 million birds due to the H5N8 outbreaks. As a result, the [country's] shell egg production declined about 7% to 415 250t, resulting in a sharp increase in the price of table eggs," the report said.
Speaking to Farmer's Weekly, Willie Bosoga, egg organisation chairperson at the South African Poultry Organisation, said: "If imports are subsidised either directly or indirectly from the country of origin it poses a threat to the sustainability of the local market".
READ Free-range eggs add value for commercial producer
He said South Africa had recovered quickly following the avian influenza outbreak. "An oversupply driven by imports will destabilise the market and impact negatively on its sustainability."
According to Bosoga, the local industry was heavily regulated and had to conform to quality and packaging standards stipulated in Regulation R725 of the Agricultural Products Standards Act (Act 119 of 1990 as amended).
The department of agriculture also inspected local production to ensure that quality standards were maintained.
"It will be important for the South African consumer that imported eggs be subjected to the same audits and inspections," Bosoga said.