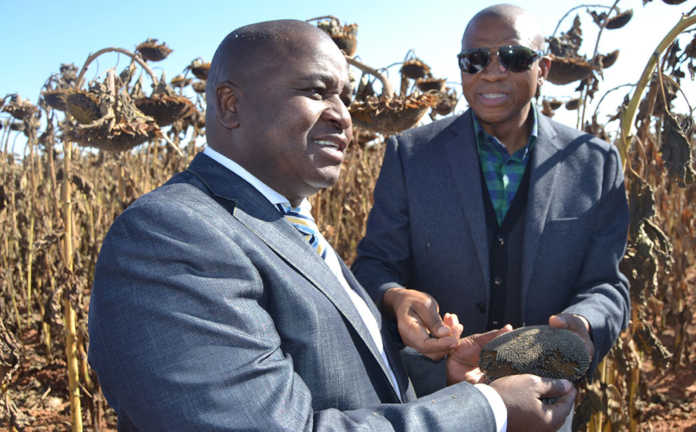 Skwatcha handed over the equipment to the owners of the De Paarl restitution farm in the Ditsobotla local municipality last week.
The 4 582,3ha farm was purchased for a total amount of R39 862, according to a statement by the department. The land was restored to 37 households.
READ Call for a fresh approach to assisting emerging farmers
According to Skwatcha, the DRLD provided additional support of more than R14 million to ensure sustainability and development of the project.
The final property transfer to the De Paarl Communal Property Association (CPA) took place in 2015. The CPA received its first cost settlement support funding of R8 million through the DRLD's Recapitalisation and Development programme in 2013.
The beneficiaries have been struggling to farm on their land due to a lack of resources, and this has led them to lease the land to the commercial farmers.
State funding enabled the CPA to acquire 110 head of cattle, 110 calves and four bulls as well as machinery and implements.
Naude Pienaar, Agri North West deputy general manager, said the organisation wished the De Paarl CPA well. According to him, it was important that such an undertaking be managed by those familiar with the local farming demands and conditions.
"De Paarl, situated near Lichtenburg, consists of some of the best crop production soils in the province," said Pienaar.
"Through dedication, sound management, hard work and the use of local expertise, such as assistance from Agri North West, there is no reason why the project should not succeed."