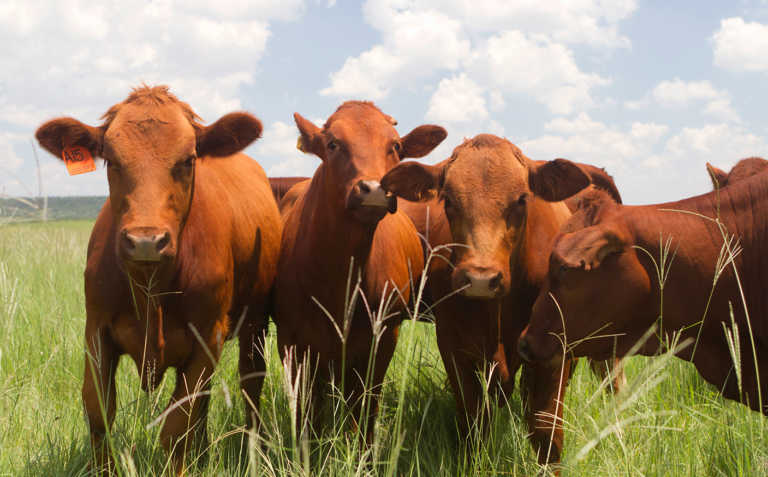 The case against five suspects who appeared in the Breyten Periodical Court on charges of robbery and stock theft on Friday was postponed to 17 May for bail application, according to police spokesperson Brigadier Leonard Hlathi.
He confirmed that 12 suspects were initially arrested. All suspects had originally appeared in the Ermelo Magistrate's Court on 9 May but cases were dropped against seven of them.
The remaining five appeared again in the periodical court on Friday 10 May where they were remanded in custody and the case was postponed to for bail application, Hlathi said.
"The suspects are Corneluis van der Walt (55), Jan-Spruyt Steenkamp (32), Sibusiso Mabuse (43), Lucas Magagula (35), and Vusi Mhlongo (34)," he said.
They were facing charges relating to 334 head of cattle estimated to be worth about R3,1 million.
READ Vital tips for stepping up security on your farm
Hlathi said the owner of the cattle was deceased and the livestock were believed to be part of the estate.
Willie Clack, chairperson of the National Stock Theft Prevention Forum, said this was a significant case that could be ranked among the top five stock theft cases in the country.
He said that farmers in the Breyten area had been falling victim to multiple smaller cases of stock theft for some time, with 10 to 15 cattle at a time frequently being reported stolen.
READ Stock thieves slaughter 30 sheep on Mpumalanga farm
He said people in the area had started getting involved in preventing stock theft, even appointing private security contractors.
Clack said that when it came to combatting stock theft, farmers and livestock owners had to buy into a "situational crime prevention model".
"You need to limit the chance of an offender being able to steal the cattle in the first place," he said.
READ Cattle theft made brutal by Africa's illicit arms trade
This included taking active steps to prevent theft, as well as branding animals, regularly checking and counting animals, community involvement, and making sure to follow all legal requirements such as transport permits, amongst others.
Hlathi said the bail application for the five suspects was still underway. The remaining suspects had been remanded.
What security measures have you put in place to protect your livestock? Leave your suggestions below. 
Additional information has been added to this story 13/05/2019.