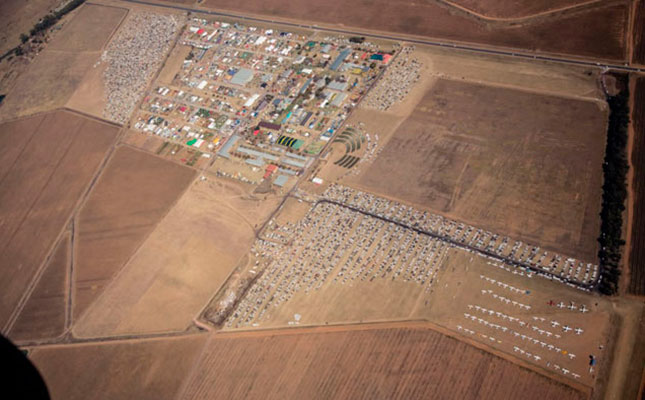 This was according to Toit Wessels, assistant manager of marketing and Nampo at Grain SA.
Wessels added that Nampo achieved a record-high number of 78 000 visitors this year, but that this did not automatically indicate good business, or that there would be an increase in the number of exhibitions and activities in the future.
Wessels explained that the success of Nampo was determined by the business conducted between exhibitors and their clients, and said that Nampo 2017 achieved a great victory in this regard.
The majority of exhibitors indicated that they had done excellent business. The Russian delegation, for example, exhibited one combine harvester this year, which was sold during the exhibition.
Subsequently, the delegation received an additional three orders for the harvester, which led to the delegation taking out a 10-year lease on the exhibition space allocated to them this year.
Wessels also said that the chances were slim that Nampo's exhibition space would expand, but added that the objective was to make the area as visitor-friendly as possible for future Nampo events.
The number of tractors with trailers transporting visitors on the terrain would be increased, amongst other similar adjustments. More seating space, in the form of benches, would also be supplied.
Wessels said that he had received overwhelming positive feedback after Nampo 2017, and said that he hoped to "keep it that way".
"We were thankful for the distribution of the number of daily visitors. In the past, visitors thronged to Nampo Park on the Wednesday and Thursday, but this year we had a very even spacing," he said.