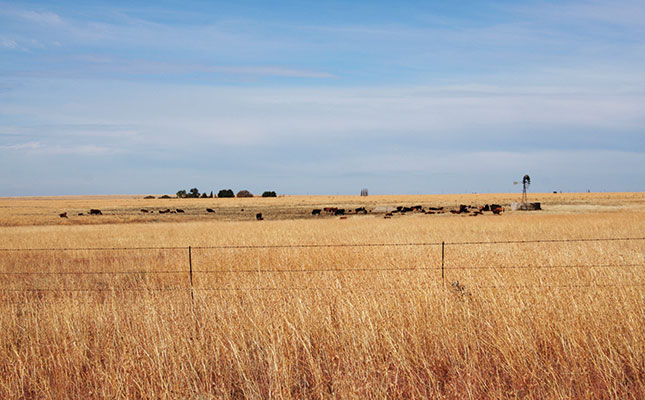 The much-anticipated Agriculture Development Agency (AGDA) will be officially launched on 18 February at the Africa Agri Tech Conference and Expo (AAT) to be held in Pretoria.
The AAT conference runs from 18 to 20 February and will cover topics ranging from developments in the local and international agricultural economy and access to capital, to mitigating drought conditions through sustainable climate sensitive agriculture, as well as developing intra-African trade in agricultural products.
According to an AAT statement, the AGDA formed part of the Public Private Growth Initiative (PPGI), which was established in April 2018 under the leadership of Dr Johan van Zyl, chairperson of Toyota South Africa and CEO and president of Toyota Motor Europe.
He was inspired by President Cyril Ramaphosa's famous thuma mina call made in January 2018, and based the AGDA on the very successful Japanese economic model, the statement said.
The PPGI's aim was to align strategic planning between government and the private sector, in the interest of improving economic growth and the manner in which government and businesses worked together.
More than 20 sectors, including agriculture, had been identified by the PPGI to receive specific focus. These sectors were all developing comprehensive five-year growth plans, which aimed to accelerate economic growth and job creation, according to the statement.
In line with the agriculture sector's needs, the AGDA intended to promote greater social justice by creating enablers that would help drive sustainable land reform programmes and contribute to changing land ownership patterns in South Africa, said Roelf Meyer, founder of the In Transformation Initiative, one of the main drivers of the AGDA.
Malcolm Ferguson, an associate at the In Transformation Initiative, said the privately funded AGDA would be setup as a not-for-profit organisation, with governance led by a board constituted of an equal number of representatives from government and the private sector.
Government members would be officials from the departments of Agriculture, Land Reform and Rural Development; Trade and Industry; Co-operative Governance and Traditional Affairs; National Treasury; Human Settlements; and Water and Sanitation.
Private sector members would come from organisations that were knowledgeable about the sector and value chain, especially smallholder development, including, for example, the Lima Rural Development Foundation in Pietermaritzburg.
"Membership will also be open to individuals with an interest in agriculture," said Ferguson.
At the second South Africa Investment Conference, which took place in Sandton in November last year, Meyer announced that the AGDA would oversee 32 farming investment projects across South Africa, collectively valued at R12,9 billion.
The AGDA initiative was expected to benefit over 450 000 people in rural communities, including through the creation of 30 000 job opportunities.
"Approximately R6,5 billion has been allocated for the rehabilitation of the Vaalharts Irrigation Scheme, which is one of the largest irrigation schemes in the world covering [almost 370] square kilometres in the Northern Cape," Ferguson said.