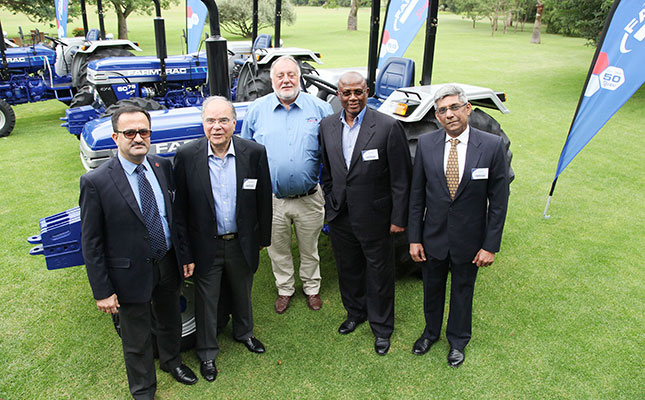 Established in 1964, Escorts Agri Machinery is India's third- largest tractor manufacturer, with a capacity to build 100 000 tractors per annum.
Farmtrac has proposed a programme to the South African government to assist with local agricultural development. This includes establishing a tractor assembly facility in this country, building a training centre for technicians and farmers, and initiating a parts and component localisation programme
Vukani Agri offers SA farmers a comprehensive range of Farmtrac tractors, from 25kW to 75kW. All models come with a two-year manufacturer's warranty and are backed with after-sales field service from trained technicians.
The first shipment of the new Farmtrac 6050 (37kW), 6060 (45kW) and 6075 (56kW) Heritage Series tractors has arrived in South Africa, and Vukani Agri is offering them at special launch prices.