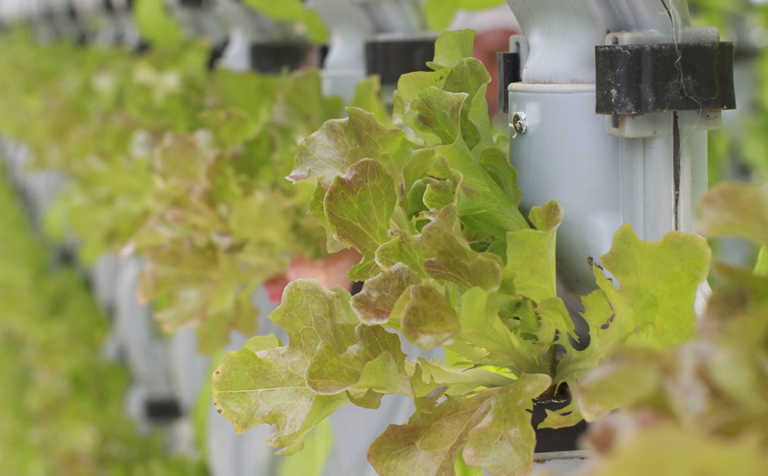 The African Association for Vertical Farming was launched during a recent conference hosted by Izindaba Zokudla (Conversations about Food) at the University of Johannesburg's (UJ) Soweto Campus.
READ City rooftops: the next frontier for farming
Izindaba Zokudla is a multi-stakeholder research project led by Dr Naudé Malan of the Department of Anthropology and Development Studies at UJ.
The focus of the conference was on offering sustainable and innovative solutions for emerging farmers and other entrepreneurs.
Malan said in a statement that the continually increasing world population, the global trend to urbanisation, climate change and pressure on natural resources were key drivers in formulating global food security policies.
Vertical farming was an innovative methodology for vertical cultivation of agricultural products, which could also realise a true "zero-mile" food supply for cities, he added.
Vertical farms could be built in new or existing buildings and provided significant benefits with regard to environmental sustainability and human health, and would minimise the need for water and other nutrients, while also reducing the need for pesticide and fungicide application.
"The increasing number of people in cities requires new strategies to supply the necessary food with limited land and decreasing resources. This will become more challenging unless innovative solutions for growing and distributing food in urban environments are considered," Malan explained.
Josephine Favre, newly elected president of the African Association for Vertical Farming, said the association had been established to bring together various stakeholders to evaluate the benefits, opportunities, risks and challenges of vertical farming.
It would also provide a forum for establishing research collaboration and networking between academic researchers and the commercial sector.
READ Realising a dream with urban aquaponic farming
The association would also assist farmers with implementing various technologies.
"We need to establish technologies that will be suitable for the African market, [however]. There are technologies that are sold in Africa coming from all over the world, which can be expensive. We need to ensure that [farmers in Africa] can afford these technologies or are able to create them locally," she said.
She said the association would introduce development, humanitarian, technological and educational programmes and work in partnership with the Association for Vertical Farming, an international, non-profit organisation that aimed to foster the sustainable growth of the vertical farming industry through education and collaboration.