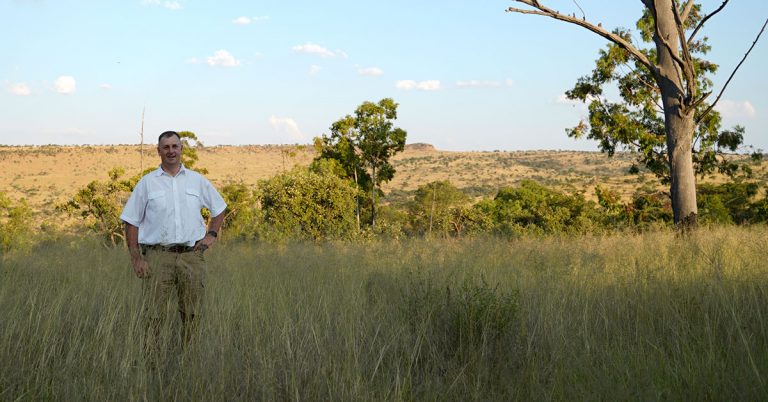 Grain SA's newly appointed CEO, Dr Pieter Taljaard, plans to help all grain farmers utilise technology in growing their businesses, while fostering good relationships within the value chain.
Taljaard will take over the position on 1 September, when current CEO Jannie de Villiers vacates the office at the end of August.
Speaking to Farmer's Weekly, Taljaard said Grain SA already provided highly valuable services to South Africa's grain farmers, but it was crucial that these services should remain relevant and beneficial to all grain farmers.
"My main goal will be to extent to a greater degree the weighty value Grain SA is already providing. Technology will significantly change the farming game in the near future, and all farmers (small to mega) will need support on many levels."
Supporting the implementation of National Economic Development and Labour Council's (Nedlac) Agriculture and Agro-Processing Master Plan will be a key starting priority, he said.
Maintaining invaluable relationships within the value chain will also be an important focus area for Taljaard.
"I am convinced that relationships will be the key to success going forward. Therefore, all industry role players need to trust one another and work honestly and openly together on a [winning] strategy for South African agriculture."
"The increasing rate at which technology is changing the way of doing business, specifically agricultural business, will change substantially in the near future.
"Grain SA will have to be on the forefront and in many cases lead this change, and will therefore continuously have to adapt in order to keep supporting and servicing grain farmers meaningfully to remain profitable in a sustainable manner," he added.
Taljaard, who holds a doctorate in agricultural economics, is a part-time farmer, and is currently the cereals and industrial crops strategy lead at Bayer Crop Science. He has worked in the seed industry for six years, and was previously employed by Monsanto, NWK and as a lecturer at the University of the Free State.
With a background in agriculture and applied economics, Taljaard specialised in consumer and production economics, econometrics, as well as mathematical optimisation.
Derek Mathews, Grain SA's chairperson, said it was crucial for Grain SA to make the right appointment.
"[Taljaard] needs to lead the organisation into the next era. He has vast experience in the grain sector and has worked very closely with farmers."