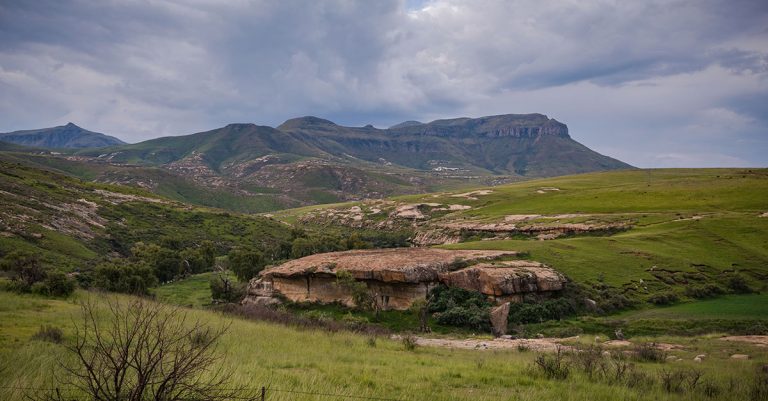 Work is under way to establish a high-altitude national park in the Eastern Cape mountains close to the Lesotho border.
South African National Parks (SANParks) said in a statement that the park would include the Naudé's Nek Pass, South Africa's highest-lying road at over 2 500m.
According to the statement, the national park formed part of a collaboration between SANParks and the World Wide Fund for Nature (WWF).
Once formally declared, the 30 000ha protected area would become South Africa's newest national park, contributing significantly towards the conservation of grasslands and water security.
Dr Luthando Dziba, acting CEO of SANParks, said the ultimate objective was to establish an ecologically, economically and socially sustainable consolidated protected area, primarily by working with private and communal landowners.
"The establishment of this national park will mark a new and innovative approach to protected-area expansion as it will be located within a working agricultural landscape," he said.
WWF South Africa's Themba Nsibande, project coordinator for the proposed park, told Farmer's Weekly that establishing the park did not involve fencing off the area and moving people off the land.
Instead, it centred on collaboration in a working agricultural landscape, where all the farmers continued to graze their livestock sustainably in these mountains as they had done for centuries.
The goal was to establish formal biodiversity stewardship agreements with all stakeholders in the park area to retain and restore the rich biodiversity there, and work together in implementing conservation grazing programmes.
"Well-managed livestock, especially cattle, are essential to maintaining the health and vigour of the grasslands, which become moribund in the absence of grazing.
"Healthy grasslands and wetlands are essential to a healthy water supply as they slow down the flow of water from the catchment area, mitigate erosion, and act as a sponge, releasing water throughout the year," Nsibande said.
Dr Morné du Plessis, CEO of WWF South Africa, said in the statement that the beauty of the model was that biodiversity conservation and ecological management would be done in partnership with those who lived and worked in this area.
"Ultimately this is a win-win for nature and for people," he added.