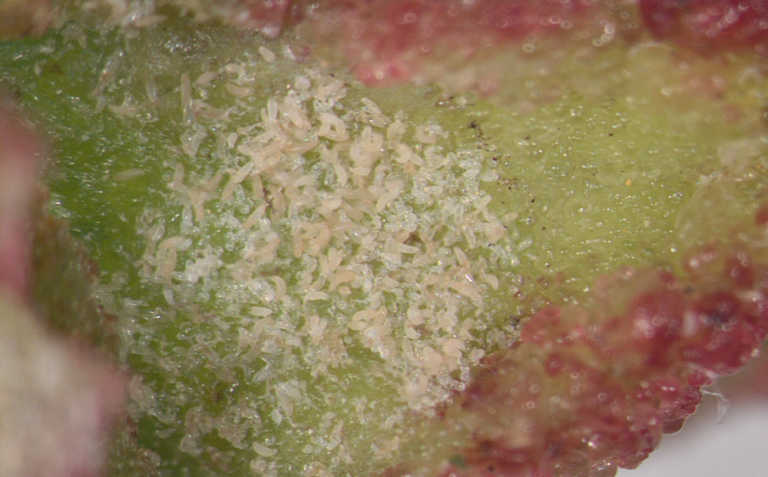 A devastating pest, the blueberry bud mite (Acalitus vaccinii) has been detected in Mpumalanga. According to Dr Charnie Craemer, senior researcher at the Agricultural Research Council's Plant Health and Protection Institute, this pest was first detected in Mpumalanga in 2014, which was the first known occurrence outside its native range in North America.
READ Rapid increase in SA blueberry production – Absa report
"If [the mites] reach high infestation levels they are capable of destroying an entire crop. They live in the flower buds of host plants, and the infested buds develop reddish rosette-like galls. This damage reduces flower and berry formation, and may drastically reduce yields," Craemer explained.
She said to date, high infestation levels had been found in South Africa. "At one of the study sites in Mpumalanga, levels of damage ranged from 30% to 90%."
So far, the pest had not yet been found in the Western Cape, the country's main blueberry cultivation area.
However, Craemer cautioned that it would be virtually impossible to contain the pest as the mites were dispersed by wind, and the possibility of an infestation in the Western Cape could thus not be ruled out.
The mites could also be spread on plant material and to a lesser extent by insects, she added.
Craemer advised producers to regularly scout for symptoms, especially if mite infestations were suspected.
She added that it was vital to secure the services of a skilled taxonomist to correctly identify the organism responsible for the damage, so appropriate action could be taken.
For further information, email Dr Isabel Rong at [email protected] , or Dr Charnie Craemer at [email protected].