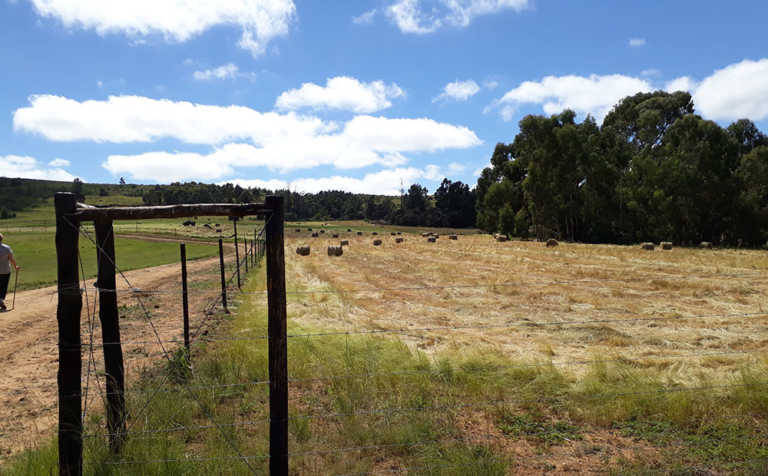 The leader of the Freedom Front +, Dr Pieter Groenewald, has welcomed the recent release of official statistics on farm attacks and murders saying it would ensure a better understanding of how to address rural safety in South Africa.
More than 3 000 farm attacks occurred across South Africa since 2012, with the highest number of incidents recorded in North West, followed by Gauteng.
This was revealed in a written response by Police Minister General Bheki Cele to a question submitted by Pieter Groenewald in Parliament last month.
READ Farming's darkest challenge
In his response, Cele detailed the number of incidents and murders on farms in each province between 2012 and 1 April 2018.
There had been 722 incidents in North West since 2012, the highest number of attacks on farms or smallholdings, followed by Gauteng with 644 attacks.
The highest number of murders was committed in Gauteng with a total of 69, followed by 61 each in KwaZulu-Natal and North West.
READ #BlackMonday protests raise awareness for farm murders
The highest number of incidents was recorded in 2012/2013 when there were 567 attacks recorded across South Africa. During this period most attacks took place in Western Cape (142), followed by North West with 137.
There were also 17 murders in North West, the highest for that year.
In 2017/2018 there were 561 attacks across the country. Of these 47 resulted in murders. In Gauteng, both the highest number of incidents and highest number of murders were recorded, at 152 and nine respectively.
The most murders in a single year were recorded in 2016/2017 when 66 people were murdered on farms across the country, with 14 occurring in Gauteng and 13 in KwaZulu-Natal.
There were a total of 478 incidents during that period.
According to Groenewald, the national average for murders in South Africa was about 34/100 000, while the average for police officers was approximately 53/100 000, and for farm murders it was 152/100 000.
Groenewald told Farmer's Weekly the statistics released by Cele were the first official farm attack statistics received from the police since 2007.
He said official statistics were very important as these carried greater weight when representations were made to international bodies such as the UN.