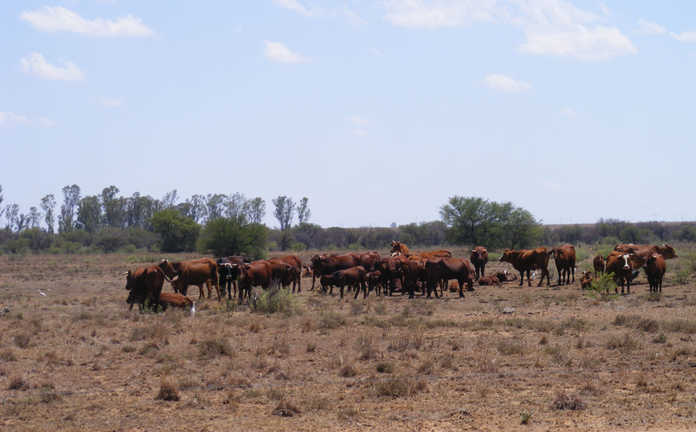 We speak about trading complications such as market access and unfairness in international trade regulations.
We often discuss the practical problems, which include having to contend with adverse weather events.
The challenges that we don't often talk about are the emotional ones that farmers face.
Like many other challenges in farming, the psychological strain that farmers are under becomes more pronounced during times of extreme stress, such as suffering a devastating drought.
When the rain doesn't come, farmers have to watch their cattle suffer and their crops wither away.
Lack of income means that farmers are unable to service production loans and the high level of debt they often own on land. Within one season, a farmer can go from being financially secure to being ruined.
It is a worldwide trend that when disasters strike, the number of farmer suicides escalates.
A recent article in Newsweek reported that in India, where farmers are confronted with high debt levels and frequent droughts, there have been more than 270 000 farmer suicides since 1995.
The number of farmer suicides in Ireland increased after an unusually wet winter in 2012, during which time farmers were unable to produce sufficient feed for their animals.
In the UK, the farmer suicide rate increased 10 times during the outbreak of foot-and-mouth disease in 2001, when the government required farmers to slaughter their animals.
And in Australia, the rate reached an all-time high following two years of drought from 2012 to 2014.
In general, the suicide rate amongst farmers tends to be higher than in any other occupation.
The Centers for Disease Control and Prevention in the US published a report in 2016 that indicated the suicide rate among people engaged in agriculture was the highest among 30 national Standard Occupational Classification groups, at 84,5/100 000 persons in 2012.
Some of the reasons frequently given for the high rate of suicide amongst farmers is that farmers tend to be extremely self-sufficient and independent, and therefore not adept at seeking help when they really need it.
Pride also plays a role, as does the lonely nature of farming.
Farmers and their families often live in isolated areas and might not have much social interaction.
This problem is made worse in South Africa because of the security threats of which farmers must be mindful, which force many farming families to stay indoors, behind security gates and electric fences, at night.
We need to cultivate a far greater awareness of this sombre challenge that farmers face. Government should know that when the farming sector needs its assistance in the form of drought aid, as many farmers in the Cape provinces currently do, for example, there is more at stake than the economic ripple effect of a below-average grain crop.