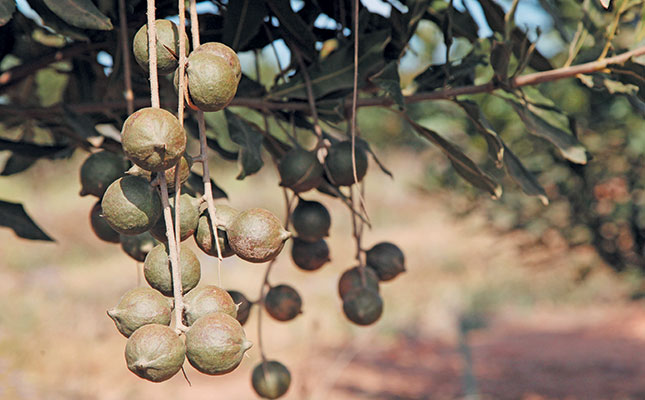 "Taking an average of 12%, that means around US$20 million to US$40 million (R263 million to R526 million) is stolen every year." The industry generates some R2 billion annually.
"GFNC has over the last few years, on behalf of our growers, hired private investigators. One of the most alarming aspects that has come to light is that theft is organised through established supply channels and goods are entering the legitimate market," Whyte said.
READ New market opportunities for South Africa's macadamias
Nuts are stolen on the farm and sold to operators who either knowingly buy stolen nuts or are oblivious to the origin, according to Whyte. Operators then sell the goods to South African retailers, or export them. He said farmers have had to establish their own security on their farms.
A macadamia producer, who wished to remain anonymous, told Farmer's Weekly he believed macadamia producers were spending more on electric fencing than some game farmers, and as macadamias fetched R80/ kg, it was tempting [to steal] to those who need money.
"I don't mind it if people steal nuts if they are hungry, but it is becoming organised and groups come and steal bagfuls at night. Nuts are not traceable," he said.
Another producer told Farmer's Weekly that thieves were setting snares for his dogs, and once they saw dogs trapped in the snares, they would steal nuts at night.
Whyte said: "GFNC only buys nuts from growers who we know have established macadamia orchards.
"Our procurement staff will always visit the grower's farm to establish if volumes and areas planted make sense," he added.
Whyte also pointed out that apart from lost income for growers, and lost levies for the SA Macadamia Growers' Association, the country was also losing tax revenue.
He also stressed the reputational threat this kind of theft posed to producers.
"There is a potential reputation risk for the South African industry. If stolen nuts are not produced in a food safe environment it means poor quality is exported and this could give the local industry a bad name. This could mean that the price premium local growers currently enjoy may become eroded over time."