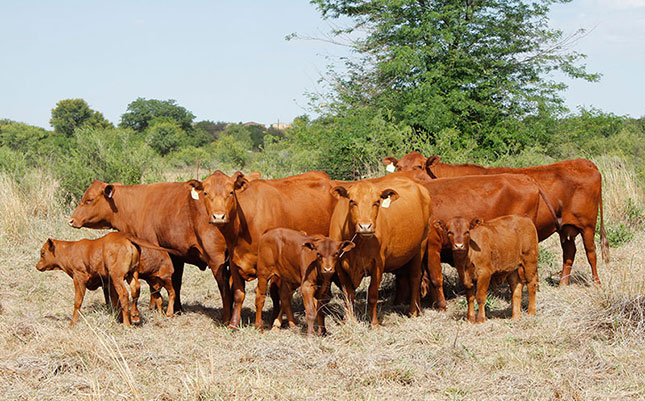 This was one of the key messages to emerge from the Northern Cape Red Meat Producers' Organisation (RPO) congress hosted in Kimberley on 7 and 8 June.
Johan van der Colff, acting chairperson of the provincial organisation since last year, was appointed to the position of chairperson.
While admitting that there were many challenges ahead, he said that he looked forward to the opportunity of heading the organisation in the province.
"I'm just so thankful that I've been given the opportunity to serve the red meat producers in Northern Cape," said Van der Colff, who is a sheep farmer near Williston.
Koning Scholtz, a cattle and sheep farmer in the Smitsdrift area, was elected vice-chairperson.
The theme of this year's RPO congress was, "What is your excuse for not being able to farm successfully?"
Some of the main issues under discussion included meat prices, animal health issues, consumer protection and awareness, producer levies, climate, and the upward curve of the red meat cycle.
Van der Colff said that while high prices were welcome, prolonged high prices and erratic availability could result in a loss of consumer share. He said that this was a balancing act that had to be approached with care.
He agreed with several of the speakers that beef supply challenges could be here for some time as herds were rebuilt over the next few years.
Industry role players were recognised at a dinner function on the evening of 7 June. Certificates were awarded to the top trade partners in the province for collecting voluntary levies to fund the RPO.
Three Cleaver Awards were also presented, with West End Vleismark in Kimberley receiving Platinum, and Koki's Meat Market in Kimberley and Angus Butchery in Kuruman being awarded gold.
A highlight of the evening was the recognition given to police for their involvement in the struggle against stock theft.
The award for Best Stock Theft Unit in the province went to Kimberley, with Jannie Barend from Calvinia taking the title of Best Stock Theft Investigating Officer.
Outgoing chairperson James Faber, who was last year elected as second deputy chairperson of the national RPO, was fondly acknowledged for his role in positioning the province as one of the leading red meat producers in South Africa.
The organisation was once again given a clean audit and its financials were approved.
Van der Colff said that this year's congress was overwhelmingly positive. His message to producers was that they should get on with the job of producing meat, regardless of political distractions.
"A lot of utterances are made about agriculture in the political arena. These come from people with political ambitions, who say things that can't be realised. We must not allow this to be a millstone around our necks.
"I believe there is a good period ahead for red meat. Our red meat is in a very healthy situation, both economically and in terms of health value for consumers […] Go out and produce."