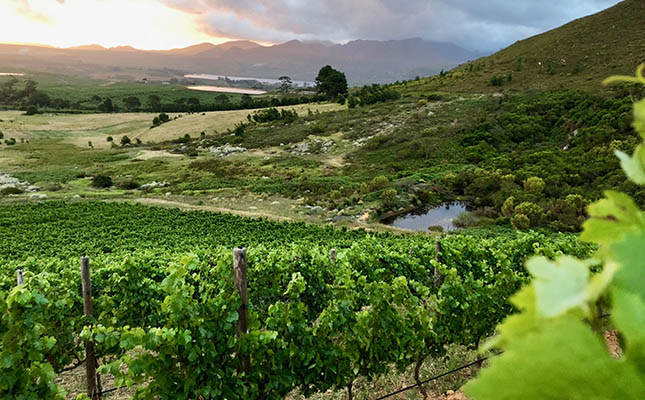 A protest by farmworkers outside Oak Valley Estate near Grabouw is now in its seventh week. The strike action is being led by the Commercial, Stevedoring, Agricultural and Allied Workers Union that is demanding better wages and living conditions for farmworkers.
According to Trevor Christians, the union's general secretary, the workers were demanding that the single-sex hostels in which they were housed be demolished and transformed into family homes.
Furthermore, workers also demanded that the estate no longer make use of labour brokers, and that the employment of all seasonal workers, who had worked on the farm continuously for more than three months, be converted to permanent positions.
According to Christopher Rawbone-Viljoen, managing director of Oak Valley Estate, the management team had decided in May 2018 to close down the hostel in favour of recruiting farmworkers residing in Grabouw.
"Ironically, it was the union that forced us to keep it open through a series of illegal strikes. We would be quite happy to close it down; [this is] one thing we can agree on with the union."
However, Rawbone-Viljoen emphasised that the union's request to build new standalone houses for farmworkers was "totally unreasonable and unaffordable".
He added that the estate would also continue to use labour brokers as it currently made use of a labour broker who operated in a highly regulated environment.
"Labour brokers are an industry issue, and Oak Valley is the battleground," said Rawbone-Viljoen.  He added that the management team had agreed to review the contracts of a core group of seasonal workers.
According to Christians, farmworkers currently earned R162/day, adding that it was simply not enough to live on. The union demanded a wage increase to R250/day.
Rawbone-Viljoen said the highest wage paid was R587/day and the lowest R162/day. He explained that the average cost to company for permanent employees between 1 January and 30 April this year was R276/day, including benefits and bonuses, while the average wage for seasonal employees was approximately R184/day, including picking bonuses.
"The seasonal wage will normalise after the harvest and move closer to the minimum wage. Most seasonal jobs involve low-level skills such as pickers, pruners, thinners or sorters," explained Rawbone-Viljoen.
He said the estate's management would continue to engage with the union.
Christians told Farmer's Weekly that the union would make use of various tactics if there was no consensus on wages, but did not want to elaborate on what these tactics would involve.