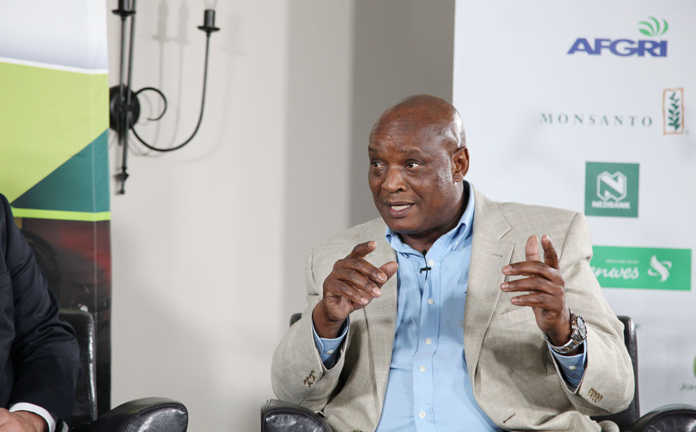 Minister of Agriculture, Forestry and Fisheries Senzeni Zokwana has written to President Cyril Ramaphosa, asking him to intervene in an impasse with the director-general of the department, Mike Mlengana.
Zokwana's spokesperson Khaye Nkwanyana confirmed that Zokwana had recalled Mlengana's power of authority after finding out that he had suspended the head of Fisheries, Deputy Director-General Siphokazi Ndudane.
READ Corruption will not be tolerated – Mlengana
Nkwanyana said that Zokwana had found out about the action taken against Ndudane via departmental and media queries. He added that the minister was concerned that other significant decisions had been taken without his knowledge.
Several media houses reported this week that Mlengana had been effectively suspended after Zokwana had allegedly sent him a letter stripping him of his authority.
Mlengana has meanwhile told Farmer's Weekly he is still at work and trying to drive the affairs of the department despite developments.
"I have not been suspended," he said.
While the minister's removal of powers could in effect amount to a technical suspension, Mlengana said he was still running the department.
He said his decision to investigate affairs at Fisheries had been prompted by requests for information by the Auditor General in connection with possible irregularities. After repeatedly failing to obtain answers from Ndudane, he had decided to impose a precautionary suspension while an independent investigation proceeded.
Mlengana said he had written to Zokwana over the removal of powers, saying this could not be enforced in terms of the laws administered by the Public Service Act. He would also continue to pursue the investigation against Ndudane.
He added that apart from the Fisheries problems, he and Zokwana enjoyed a good working relationship in Agriculture and Forestry.
Nkwanyana said the minister believed that Mlengana had undermined his authority by taking the decision to suspend Ndudane without officially consulting him.