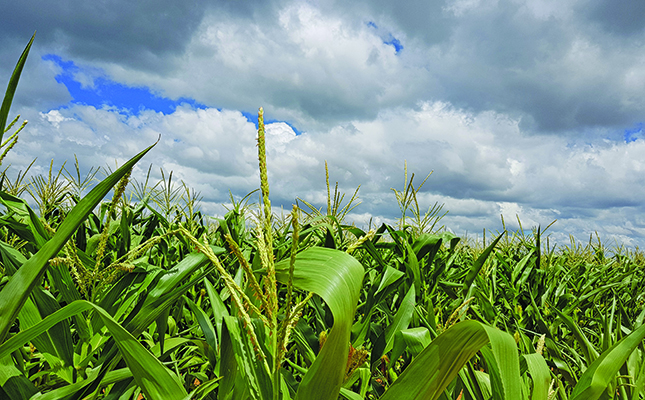 The rain that recently occurred over the western part of the summer grain production region of South Africa will be of great value to the crops still on the land, according to Grain SA (GSA).
The organisation said in a statement that the rain reduced the chance of a sharp drop in temperatures and frost occurring.
Maize had been planted after December 2018 across a large part of the area earmarked for maize production in the western summer grain production region.
These late plantings made the crop very susceptible to frost damage.
Jaco Breytenbach, a grain producer near Fouriesburg, said the rain that occurred in the district during March was invaluable to see the maize through to harvest time.
However, the ongoing rain for the past month or so meant that the harvesting of sugar beans had become a challenge.
"Not only does it affect the quality of the beans, but it also delays the harvesting process. We are nevertheless extremely grateful for the rain after the devastating drought that lasted for the better part of this year's production season," he added.
According to GSA, frost remained a concern for maize in North West and the Free State, where below average yields were expected.
Below average sorghum and sunflower yields were also expected in Limpopo, while average maize yields were expected in Mpumalanga.
The wet conditions resulted in maize heads rotting, which affected maize grades in Mpumalanga.
Soya bean had also not fared well in the province, and below average yields were expected. Average maize and soya bean harvests were anticipated in KwaZulu-Natal.