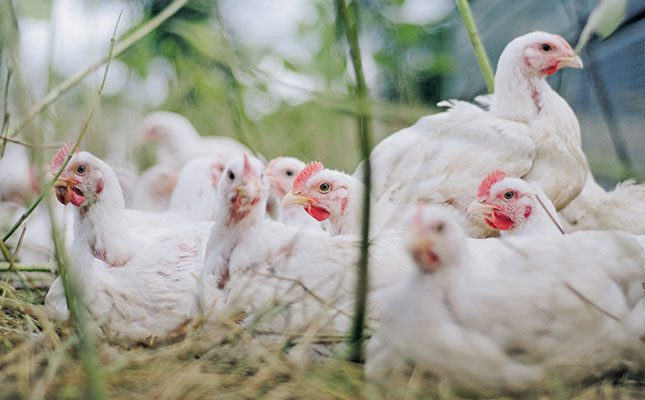 The non-profit organisation, which has spearheaded the 'VAT-free chicken campaign' since 2018, said in a statement that the "chicken industry was the backbone of food security in South Africa and its value chain should be declared a key pillar of food security and accorded national prioritisation to minimise disruptions to its ability to feed the nation".
READ How to fight the effects of rolling blackouts and rising energy costs
FairPlay said the poultry industry was threatened by "predatory imports, rising input costs, poor rural infrastructure and daily power cuts, with substantial electricity price increases likely this year".
These, in turn, were "driving up consumer prices and rendering chicken too expensive for, especially, lower income households for whom poultry was the main meat protein".
Izaak Breitenbach, general manager of the South African Poultry Association's (SAPA's) Broiler Division, confirmed that SAPA was in favour of the removal of VAT on chicken to help absorb rising production costs. However, the members of the association had not yet met to decide if they would also submit a formal request for the removal of the VAT on chicken portions, because of the associated costs of such a request.
READ First-aid basics for small-scale poultry farmers
Breitenbach confirmed that the industry was under severe financial stress a situation made worse by the rising input costs, but especially because the reinstatement of anti-dumping duties against Brazil and four European countries had been postponed until August this year. All this compounded the outlook.
"The anti-dumping duties have been postponed, because Minister of Trade, [Industry and Competition] Ebrahim Patel was afraid that reinstatement would render poultry completely unaffordable to lower income [consumers] because of poor economic conditions.
"The postponement has, however, resulted in a significant increase in chicken imports from
Brazil, with which South African producers cannot compete," Breitenbach said.
He added that Astral, the country's largest poultry producer, was currently losing R2/chicken because production costs were higher than selling prices, while rolling blackouts were exacerbating the situation and adding 75c/kg to the cost of chicken production for the industry as a whole.
Watch webinar on the Poultry Master Plan