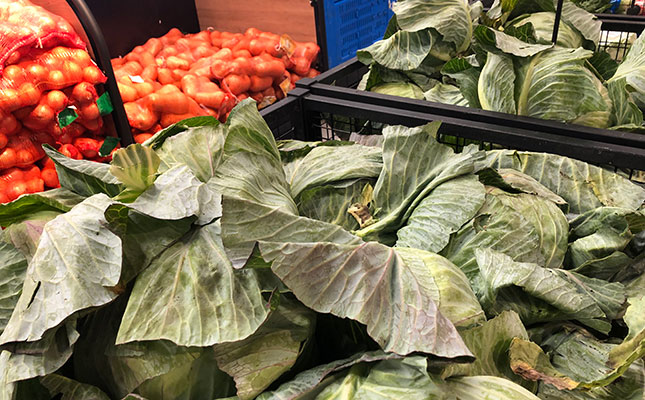 The higher margins made by retailers on fresh produce during the COVID-19 pandemic require an explanation, according to the 'Essential Food Price Monitoring' report by South Africa's Competition Commission (CompCom).
This latest quarterly report on food prices, which the CompCom had been monitoring since the start of the lockdown period to contain the pandemic, was released on Monday, 21 September.
READ How to start a vegetable farm
Several trends identified in the first report were analysed in more depth in the current report, including the farm-gate to shelf price gap at the start of the pandemic and beyond.
Fresh produce farmers had been particularly vocal about how declining prices on fresh produce markets had not been reflected in declining shelf prices for retailers, suggesting that profiteering had taken place, and that "competition in retail markets may not be functioning well".

The research was conducted by assessing the margins between wholesale and retail prices for selected products. The CompCom said it sourced the actual, base figures for certain products from Statistics South Africa.
READ Watch out for these common vegetable pests
These figures were used to calculate the monthly Producer Price Index and Consumer Price Index figures. In the report, potato prices were used as an example.
For potatoes, the margins had remained relatively constant until April, after which a sharp increase in retail pricing was evident, but without any concomitant increase in wholesale pricing, resulting in much higher margins.
"This is particularly concerning, as it shows that retailers may have exploited the panic-buying to raise prices even though their own costs were not necessarily increasing at the same rate.
"What is equally disturbing is that even though wholesale prices then proceeded to fall, retail prices were very slow to follow, and did not do so at the same pace, meaning that margins have not reduced to pre-COVID-19 levels," the report said.
READ Aquaponics: get it right, or grow veggies on their own!
According to the report, this evidence supported consumers' contention that prices in the retail sector were "quick to rise and slow to fall", which was indicative of competition problems in the retail market.
The CompCom said it would continue to closely monitor the margins between producer and retailer prices and investigate further where necessary.
According to the CompCom, retailers tended to have higher margins for fresh produce.
"This behaviour is particularly concerning in a disaster context where large spikes in demand have resulted in large margin increases by retailers, far more than the ordinary increases that might occur in a normal seasonal variation. The resulted in much higher margins in the pandemic."
The CompCom stressed that this justified a more detailed investigation and public explanations from retailers.