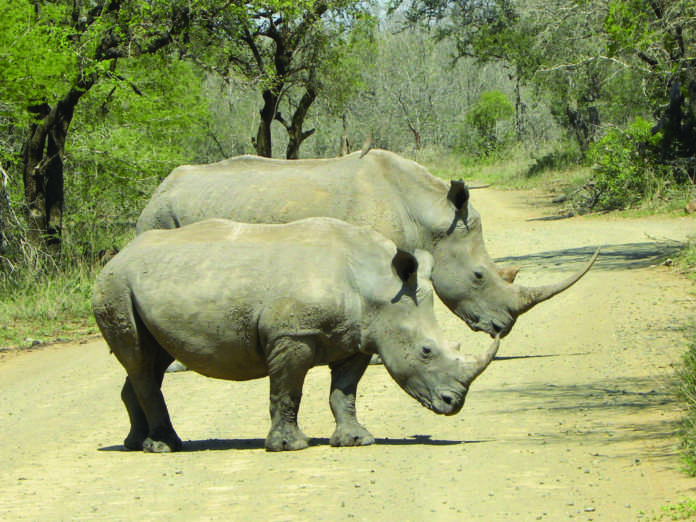 The delay was a result of the Department of Environmental Affairs (DEA) not issuing the required permit for the auction timeously.
Speaking to Farmer's Weekly, Pelham Jones, chairperson of the Private Rhino Owners' Association, said that the Pretoria High Court had ordered the DEA to provide the rhino breeder offering the sale, John Hume, a permit by 07h30 on Monday.
"We are glad Hume was successful, but we find DEA conduct bizarre, as there were no legal grounds to [deny the issuing of the] permit," Jones added.
READ Is rhino breeding a potential gold mine for cattle farmers?
The court application for the permit was launched by Izak du Toit, associate at Seymore, Du Toit and Basson, who represented Hume. According to Du Toit, he had previously received both verbal and email confirmations from the DEA that the permit had been granted for the auction, but had not received the permit.
The auction could thus not go ahead, as holding the sale without the necessary permit would be illegal, as according to the National Environmental Management Biodiversity Act, as well as threatened or protected species regulations, a permit was needed to sell animals, or parts of animals, that were threatened or protected.
Much speculation had surrounded the delay. Among these was that the DEA staff who had signed the permit were not authorised to do so, and that DEA Minister, Edna Molewa, had asked for a rhino horn audit before issuing the permit.
Meanwhile, the auction website, as well as the DEA website, were hacked by an international hacking group last week, and were down for a number of hours. The group, @VirusSec, claimed that it was responsible, and that it was done because government was allowing the auction of rhino horn.
For more information register on rhinohornauction.com.