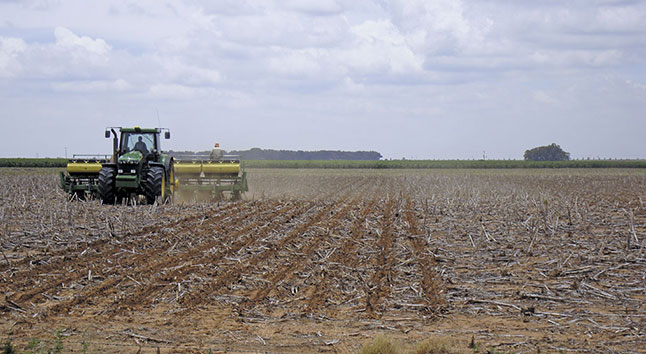 The South African Agricultural Machinery Association (SAAMA) recently reported that, while December 2016 tractor sales were 27,8% up on December 2015 tractor sales, year-to-date December 2016 sales were 11,3% compared to 2015 sales.
SAAMA said 349 tractors were sold nationally last month compared to the 273 units sold in December 2015. However, a total of 5 855 tractors were sold over the 2016 calendar year compared to the 6 602 sold in 2015.
After analysing SAAMA's data, Agbiz economist Wandile Sihlobo said he had noticed that December 2016 tractor sales were 23% lower than November 2016 tractor sales of 453 units.
"The month-on-month decline in tractor sales reflects the seasonal trend. Summer crops plantings were virtually over in most areas by December 2016, particularly in the eastern and central parts of South Africa," said Sihlobo.
"However, the year-on-year [comparing December 2015 and December 2016] uptick reflects the overall increase in summer crops area plantings. The National Crop Estimates Committee indicated that farmers intended to increase the 2016/2017 summer crops area by 15% from the previous year to 3,75 million hectares."
SAAMA reported that December 2016 combine harvester sales of 7 units were on par with those of the preceding December. However, the 185 combine harvesters sold in the 2016 calendar year were 14,4% fewer than the 216 units sold in 2015.
SAAMA said The SA agricultural machinery industry's expectations were currently that tractor sales for 2017 would be similar to those of 2016, said SAAMA. .
Sihlobo cautioned that Agbiz continued to view escalating farm debt as a key risk that could potentially reduce some farmers' ability to invest in machinery and equipment for the foreseeable future.