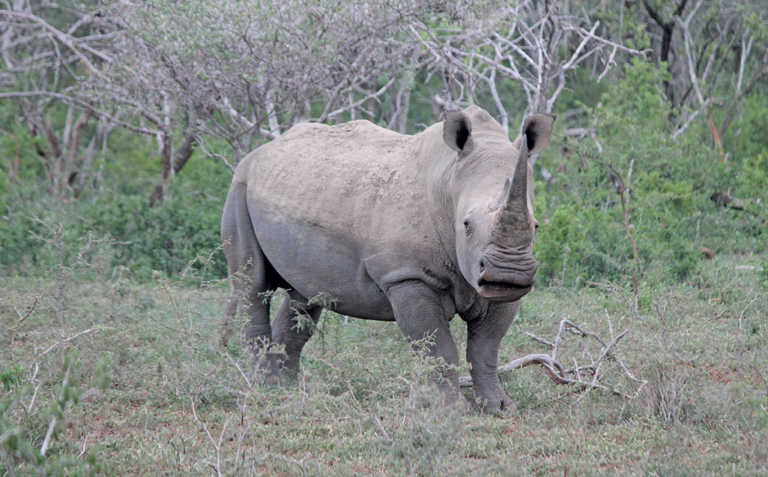 This came after the Constitutional Court approved the domestic trade of rhino horn earlier this year. The online auction was due to be held on 21 August.
Speaking to Farmer's Weekly, Izak du Toit, Associate at SeymoreDuToit and Basson, a Nelspruit-based law firm that was assisting John Hume with the auction, said he had received an email on 12 August from the Department of Environmental Affairs (DEA), which stated the department had issued the required permit for the auction to go ahead.
According to legislation and the National Environmental Management Biodiversity Act, as well as the Threatened or Protected Species regulations, a permit was needed to sell animals, or the parts of animals, that were threatened.
However, by 18 August, Du Toit was in the Pretoria High Court to contest the decision by the Minister of the DEA, Edna Molewa, to delay the auction in order to first conduct a rhino horn stock pile audit before issuing the permit. Pelham Jones,
Pelham Jones, chairperson of the Private Rhino Owners' Association (PROA), said this was despite Du Toit receiving three verbal confirmations from the DEA, as well as two email confirmations, that the permit for the auction was ready for collection.
The case was to be heard again on 20 August.
Meanwhile, a petition has been launched by the Rhinos in Africa Foundation and the Global March for Elephants and Rhinos Organisation to stop the rhino horn auction.
Speaking to Farmer's Weekly, Megan Carr, founder of the Rhinos in Africa Foundation, said: "Our question remains: why did John Hume grow his herd of rhino to the extent he did during the times poaching was/is most prolific? He is therefore entirely responsible for the safety of the rhinos that he has bred like cattle. The rhino he has bred live a totally abnormal life compared to those in the wild. This is a money making scheme; it is not conservation."