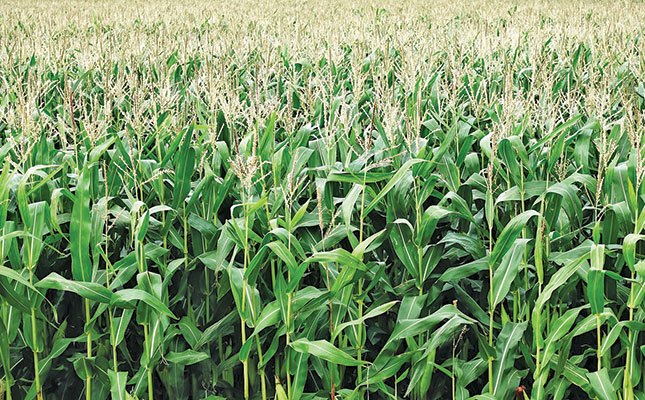 Although the Crop Estimates Committee's (CEC), second production estimate for the 2020/2021 summer grain and oilseed production area was only adjusted upwards by 1%, there is room for further upward adjustments.
This was according to Paul Makube, senior agricultural economist at FNB, who said there was an increased likelihood of a further upward adjustment to above 19 million tons for summer grains and oilseeds, given the favourable condition of these crops towards the end of the rainfall season.
"This will largely be underpinned by the increase in the maize category, which in our view should exceed 16,8 million tons given the excellent conditions," he said.
According to CEC's latest estimates, the total summer grain and oilseed harvest was estimated to reach 18,7 million tons, compared with the 17,6 million tons harvested in the 2019/2020 production season.
The CEC's production forecast for the commercial maize crop was 15,9 million tons, which was 0,46% or 72 830t more than the previous forecast of 15,8 million tons, with the revised area estimate for maize standing at 2,7 million ha.
Responding to the latest maize production estimate, Wandile Sihlobo, chief economist at Agbiz, said in his weekly newsletter that it was slightly below the organisation's estimated 16,7 million tons.
"Considering the optimistic yield estimates we received from farmers and observations in places we have been, we are inclined to think that there is still room for the CEC to further lift its maize production estimates in the coming months."
He added that the high summer grain and oilseeds production estimate this season came on the back of an increased in the area planted to summer crops, as well as favourable rainfall since the start of the season.
According to Ikageng Maluleke, agricultural economist at Grain SA, the futures price of white maize for July was R3 100/t compared with R2 600/t in July last year, while for yellow maize it was R3 200/t compared with R2 700/t last year.
"The increase in prices can be attributed to the increased international maize prices due to higher demand especially from China, adverse weather conditions in South America and lower international stock levels," said Maluleke.