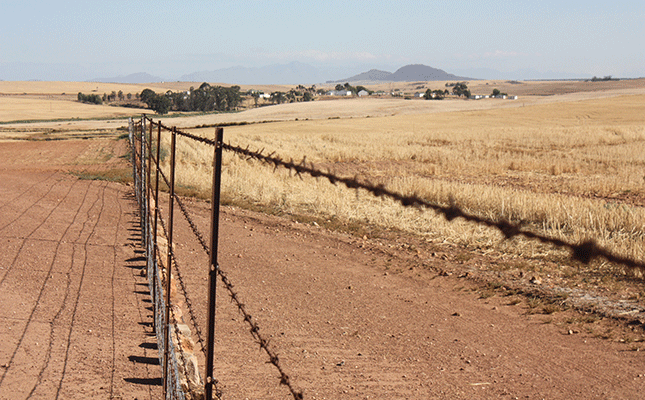 The Western Cape Department of Agriculture has established a rural safety desk as part of the province's economic recovery plan.
This was announced by the MEC for agriculture, Ivan Meyer, when he tabled the province's agriculture budget in the legislature recently. He announced a budget of R909 million for the 2021/2022 financial year.
READ Farm security: crucial tips to improve safety
Meyer said the desk would provide a platform for farmers, agricultural workers, and other agricultural stakeholders to log inquiries about rural safety matters.
"We have also developed a rural safety monitoring dashboard. The aim is to capture and record all rural crime reported to the department, provide spatial data on crime incidences for follow-up and referral to the relevant mandated authority."
He added that this initiative supported the provincial and departmental focus on safety, with an amount of R28,95 million being allocated to rural development and safety.
A lion's share of the budget was allocated to the department's agricultural producer support and development programme.
Meyer said in order to support smallholder and commercial farmers, the department would be implementing 105 agricultural projects valued at R104 million in the 2021/2022 financial year. "This will facilitate the creation of 466 permanent and 1 097 seasonal jobs."
READ Ensuring food safety in a family-run cheesery
Last year, in response to the COVID-19 pandemic, a record 5 400 household gardens were established across the province. The department committed to the implementation of a further 1 800 household gardens in impoverished communities across the province.
In his budget address, Meyer also highlighted the department's intention to increase agricultural exports by at least 5% over the next five years.
He said that the department spent R11 million on market access-related activities across multiple countries to increase agricultural product exports from the Western Cape.
In conclusion, Meyer said the budget would facilitate the critical role that the agricultural sector played in driving the economy and create jobs in the Western Cape.