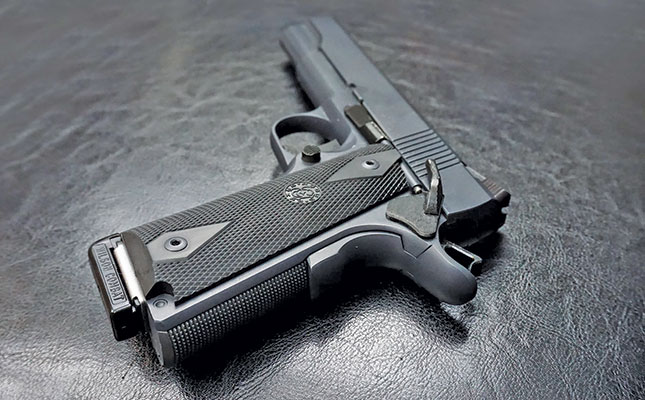 Two of South Africa's major organised agriculture bodies have expressed concern that farmers who have temporarily handed in their firearms to the South African Police Service (SAPS) during the current amnesty are now defenceless against would-be attackers and other threats.
The amnesty, which is due to expire on 31 January, was extended last year to allow illegal firearms to be handed in for destruction, and for legally-owned firearms to be ballistically tested as part of a re-licensing process.
Representatives of the Southern African Agri Initiative (SAAI) and Agri SA told Farmer's Weekly that the COVID-19 pandemic and associated lockdowns, power supply interruptions due to load-shedding, and other factors were severely undermining local, provincial and national SAPS resources and capabilities to speedily process firearms and firearms licenses, and return them to the legal owners.
SAAI's chairperson, Dr Theo de Jager, said some of his organisation's members reported having to return to their local SAPS offices as many as seven times, and to wait many hours, only to find that their firearm licenses had still not been issued.
"One of the biggest obstacles is the requirement that firearms [due for re-licensing] must be handed in at the SAPS for the duration of the amnesty process. Taking into account the high rural crime rate and increase in farm attacks, cattle theft. crop theft, and poaching of game, it simply doesn't make sense to leave farmers unarmed on their farms while they are waiting for their firearms to be licensed."
He added that SAAI had, to date, been unsuccessful in its efforts to request that the SAPS allow farmers to keep their firearms until the police was again sufficiently capacitated for ballistics testing, and where permissible, to speedily return these firearms to their owners.
Kobus Visser, manager of Agri SA's General Affairs Chamber, said the organisation was also concerned that farmers were unable to defend themselves while their firearms were with the SAPS for long periods of time.
"It's a big problem for our members at this stage. These farmers are now pretty much sitting ducks without any self-protection capabilities."
He said Agri SA was currently garnering feedback from its members, and that this would determine whether or not the organisation would be submitting a request to the SAPS for a further extension of the firearms amnesty.
SAPS spokesperson, Colonel Brenda Muridili, said that the Minister of Police, Bheki Cele, could not unilaterally extend the amnesty. A "whole legal process" has to be followed first.
Muridili added that she would provide Farmer's Weekly with a more comprehensive response on the matter in due course.
De Jager said SAAI had recently submitted a letter to Cele to request that the amnesty be extended by a further three months.
"[…] SAAI will continue keeping a close eye on the amnesty process, and the organisation is ready to hold the SAPS accountable and responsible for administrative justice and for the return of weapons," he said.
Representatives of TAU SA and the African Farmers' Association of South Africa were unable to provide Farmer's Weekly with comment on the matter by the time of publishing.