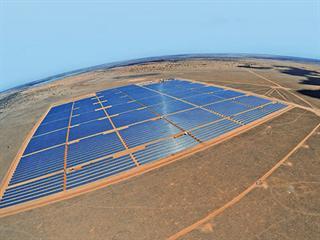 The top global investors were China (R640,7 billion), Europe R470,3 billion) and the USA (R34,2 billion), while SA ranked eighth (R5,7 billion), according to the REN21 Renewables 2013 Global Status Report. This year will see the construction of the region's first grid-connected wind and solar power projects of 5MW and larger, after years of planning and regulatory reform, said REN21 chairperson Arthouros Zervos.
"We stand on the cusp of renewables becoming a central part of the world's energy mix. Global demand for renewable energy continued to rise during 2011 and 2012, supplying an estimated 19% of global final energy consumption in 2011," said Zervos. SA energy minister Ben Martins said on 4 November that SA had approved another 17 RE projects valued at R44 billion and with a collective capacity of 1 456MW in the third round of bids under the Renewable Energy Independent Power Producer Procurement Programme.
There are seven wind (787MW), six solar photovoltaic (435MW) and two concentrated solar power (100MW each) projects, as well as the Johannesburg Landfill gas-to-electricity venture (18MW) and the Mkuze biomass project (16MW). Should all of these be realised, SA would have 64 RE projects under construction, with an investment value of R150 billion and a capacity of 3 933MW, reported Engineering News.
Global new investment in RE and fuels was US$244 billion (R2,4 trillion) in 2012, down 12% from the previous year's record of US$279 billion (R2,7 trillion). The decline resulted from uncertainty over support policies in Europe and the USA, as well as from a reduction in technology costs, according to the REN21 report.
Meanwhile, the price of wind energy dropped from R1,14/ kWh in round-one bids to 66c/kWh in the latest round, making wind the country's cheapest energy source. Average solar photovoltaic prices fell from R2,75/ kWh to 88c/kWh in the third round, while prices for the two concentrated solar power projects declined from R2,68/ kWh in the first window to R1,46/ kWh, according to Engineering News. Martins said the department was pleased with the competitive pricing of the third round bids.